Algorand (ALGO-USD) is a red-hot topic among crypto investors this week. The ALGO crypto news making the rounds in recent days has to do with the network expanding on its usability. Not only does the upgrade seek to make communication between contracts faster, it also will put blockchain power into users' pockets.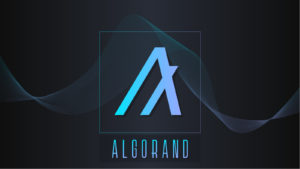 Source: shutterstock.com/Shizume
The Algorand network is a layer-1 platform for hosting decentralized apps (dapps). It is one of the larger layer-1 platforms, too, with a market capitalization of about $5 billion. Unfortunately, though, Algorand is a few strides behind its biggest competitors, Solana (SOL-USD) and Avalanche (AVAX-USD). These projects hold between $20 billion and $30 billion in market cap apiece.
That said, Algorand has taken great pains to get itself to the level of these other networks in recent days. Most notably, it rolled out a $20 million incentive program to attract new developers. It is also working to become capable with Ethereum's (ETH-USD) Ethereum Virtual Machine (EVM). Once compatible, ALGO dapps will have a much easier time bridging data to other EVM projects.
ALGO Crypto News: New Upgrade Will Let Investors Use Algorand on Their Smartphones
Even with these other coming changes to Algorand's business, the network is not slowing down on innovation. The ALGO crypto news making the rounds this week sees Algorand developers running down yet another new idea: streamlining the dapp development process.
Algorand developers are announcing plans this week for another upgrade. This new development is focused on simplifying dapp production and allowing developers to create more complex products. It does this through a process called "smart contract-to-contract calling." Through this process, dapps can communicate with each other "trustlessly." By no longer requiring developers to manually catalogue contract data, more complex and efficient dapps can be crafted.
Perhaps more interesting is the other main goal of the incoming upgrade, Falcon Keys. Using these keys, Algorand users can tap into the network from low-power devices like smartphones rather than computers. This, of course, opens the door to further innovation on the network; developers can target dapps that have mobile-specific functions.
Algorand's official announcement for the upgrade does not include a rollout date. In the meantime, the ALGO coin is trading down about 3% today, alongside the rest of the bearish market.
On the date of publication, Brenden Rearick did not hold (either directly or indirectly) any positions in the securities mentioned in this article. The opinions expressed in this article are those of the writer, subject to the InvestorPlace.com Publishing Guidelines.