Arizona Friends, TSO kick off new year this weekend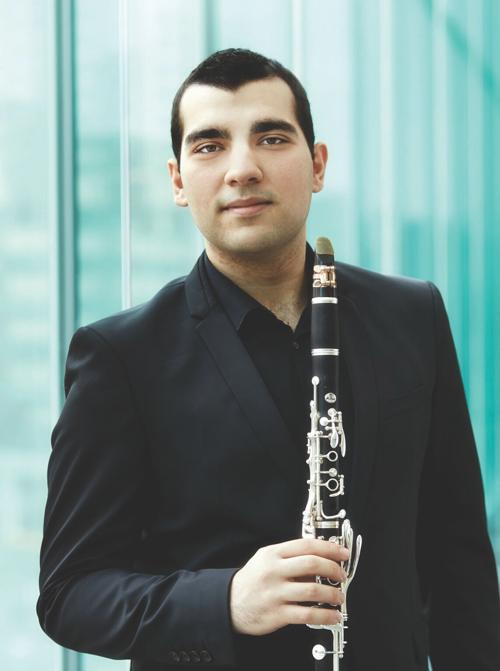 Arizona Friends is hosting the critically acclaimed young clarinetist Narek Arutyunian in a Piano and Friends recital with pianist Steven Beck on Sunday, Jan. 9, at Leo Rich Theater, 260 S. Church Ave.
Arutyunian, who was born in Armenia and grew up in Russia, won first prize in the Young Concert Artists International Auditions, which launched him onto major stages including the Kennedy Center.
A graduate of Juilliard, Arutyunian is a frequent soloist with orchestras around the globe including The Boston Pops, Prague Radio Symphony and the Moscow State Symphony Orchestra.
Pianist Beck regularly plays with the New York Philharmonic in addition to his solo career.
The pair will perform Bernstein's Sonata for Clarinet and Piano, Von Weber's Grand Duo Concertant for Clarinet and Piano, Brahms's Sonata in E-flat Major for Clarinet and Piano and Schoenfeld's Sonatina for Klezmer Clarinet and Piano.
Sunday's concert begins at 3 p.m. and tickets are $32 for adults, $10 for students through arizonachambermusic.org.
Tucson Symphony Orchestra Music Director José Luis Gomez will lead a chamber-sized version of the orchestra in three performances of "Mendelssohn's Radiance," a concert that includes the composer's Symphony No. 1 and Sinfonia No. 1, both composed when Mendelssohn was a teen.
Gomez sandwiches the two with Nigerian composer Fela Sowande's African Suite, a refreshingly cinematic work that borrows from Sowande's native Nigerian folk tunes and Western classical.
The orchestra will perform the concert, part of its MasterWorks chamber series, at 2 and 7:30 p.m. Saturday, Jan. 8, and 2 p.m. Sunday, Jan. 9, at Catalina Foothills High School, 4300 E. Sunrise Drive. Tickets are $47-$101 through tucsonsymphony.org.
Note: Both Arizona Friends and the TSO have COVID protocols that require ticketholders to present proof of vaccination or a negative COVID test taken within 72 hours of the concert.
Contact reporter Cathalena E. Burch at [email protected]. On Twitter @Starburch
Get the latest local business news delivered FREE to your inbox weekly.