10 hr 27 min ago
US Omicron cases could peak by late January, Fauci says
From CNN's Virginia Langmaid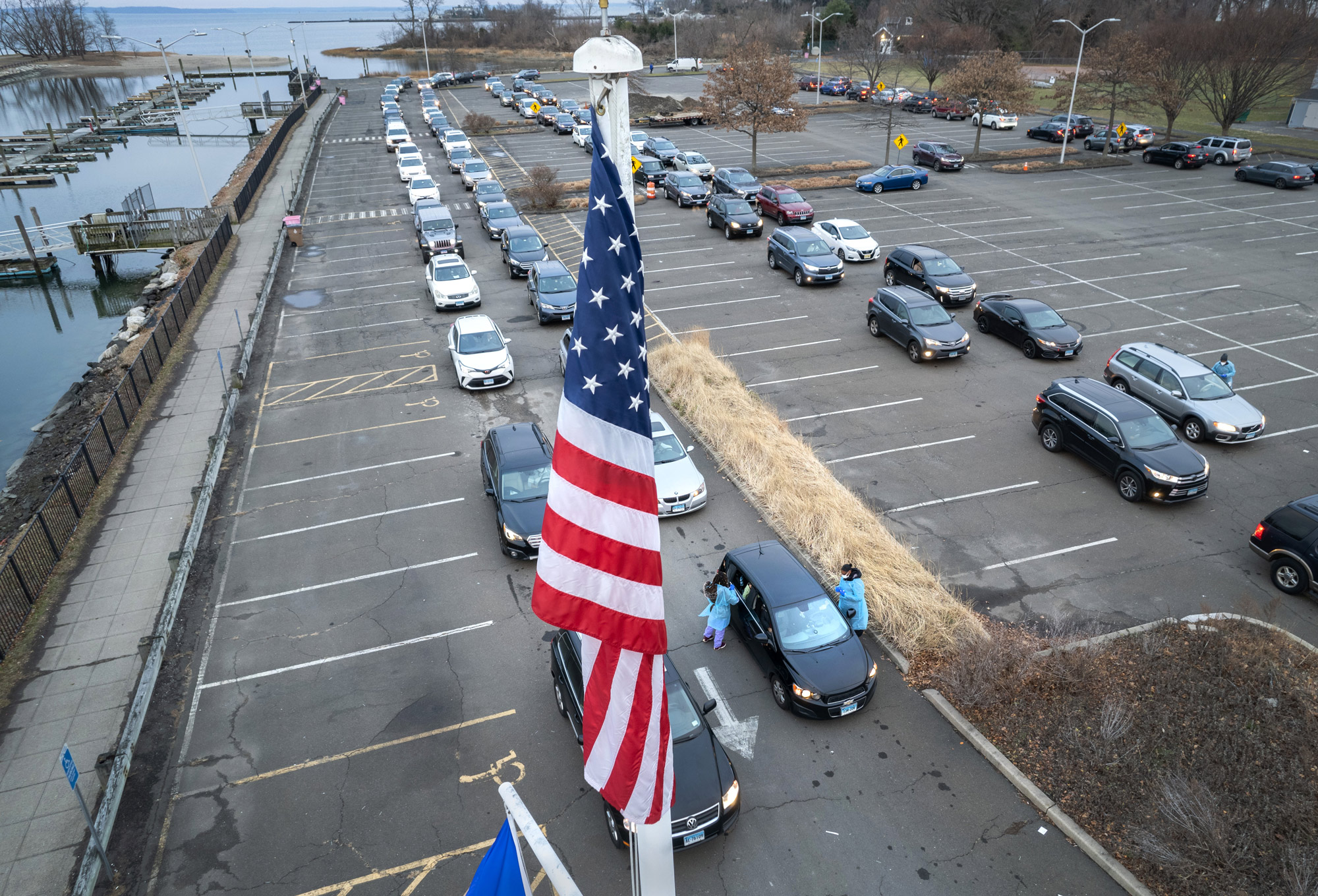 The Covid-19 case increase associated with the Omicron variant could peak in the US by the end of January, Dr. Anthony Fauci, director of the National Institute of Allergy and Infectious Diseases, told CNBC on Wednesday.
"It certainly peaked pretty quickly in South Africa, it went up almost vertically and turned around very quickly," he said on CNBC. 
"I would imagine, given the size of our country, and the diversity of vaccination versus not vaccination, that it likely will be more than a couple of weeks, probably by the end of January, I would think," Fauci added. 
10 hr 7 min ago
Spain reports record-high daily new Covid-19 case count for third consecutive day
From CNN's Al Goodman in Madrid 
Spain reported at least 161,688 new Covid-19 cases on Thursday, setting a record for the third consecutive day for the highest number of new cases in a 24-hour reporting period, the country's health ministry has confirmed. 
Wednesday's figure was 100,760 — the first time Spain surpassed 100,000 cases in a day since the pandemic began — while Tuesday showed 99,671 new cases. 
According to government data, Spain's infection rate increased to 1,775 cases per 100,000 population over 14 days — up from Wednesday's figure of 1,508 cases per 100,000. 
Pressure on intensive care wards across Spain has also increased, according to official data, with 19.4% of intensive care unit beds occupied by Covid-19 patients. 
While cases are on the rise, Spanish officials say the nation's high vaccination rate will provide some defense against the rapidly expanding Omicron variant.  
Data shows that 89.9% of Spaniards age 12 years and above — or 37.8 million people — have now been fully vaccinated, while 10.6 million have now received a booster shot.  
In addition, nearly 27% of children ages 5 to 11 have received a first shot since pediatric vaccinations began this month. 
11 hr 46 min ago
2022 Westminster Kennel Club Dog Show postponed due to Omicron surge
From CNN's Kiely Westhoff 
The 2022 Westminster Kennel Club Dog Show will be postponed due to the surge of the Covid-19 variant Omicron in New York City, the Westminster Kennel Club president announced Wednesday. 
The club's board of governors delayed the event, citing travel and event management disruptions from "the extraordinary spread of the Omicron variant," according to a statement from President Chat Reynders. 
"The health and safety of all participants in the Westminster Kennel Club Dog Show are paramount," the board of governors in an additional statement. 
"We appreciate the community's continued interest and support as we delay the show to a time when we can safely convene." 
The 146th annual show was originally scheduled to be held in its traditional venue, Madison Square Garden, in January. 
A new date will be selected for later in 2022 and will be released when it is confirmed, the board of governors' statement said. 
In 2021, the 145th Annual Westminster Kennel Club Dog Show was relocated to an outdoor venue at Lyndhurst Estate in Tarrytown, New York, in June to mitigate Covid-19 spread.  
No spectators or vendors were permitted to attend the 2021 show due to the state's Covid-19 regulations, and all human participants were required to show proof of Covid-19 vaccination or a negative test within 72 hours of entry. 
11 hr 55 min ago
NYPD sickouts surpass previous peak levels in March 2020
From CNN's Mark Morales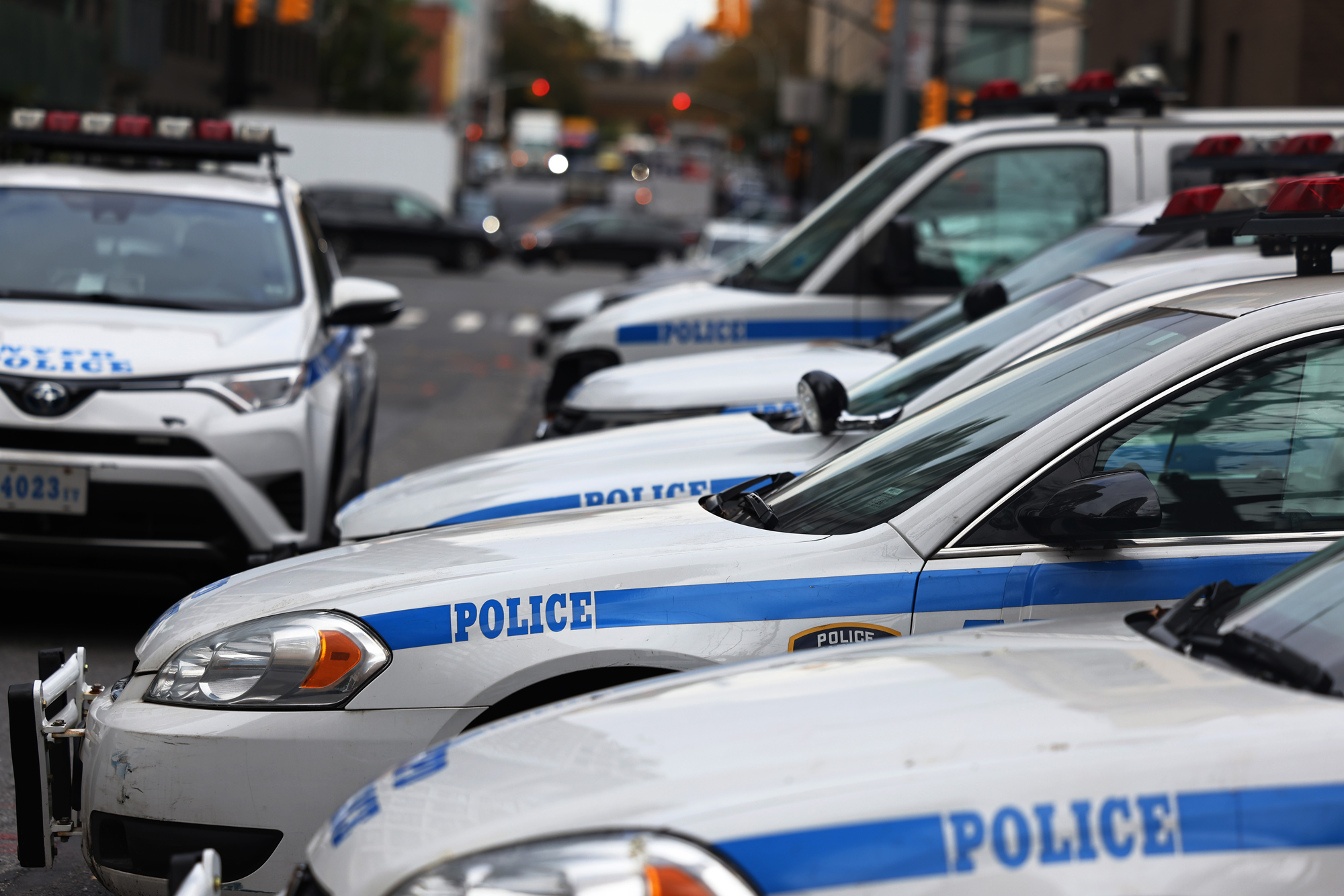 The New York Police Department's top brass says the percent of sickouts has surpassed pre-pandemic peak levels of March 2020, and the department is taking actions including canceling days off and switching shifts to make sure staffing is at appropriate levels.
Twenty-one percent of the NYPD staff is out sick, compared to approximately 19% in March 2020 at its previous peak, NYPD Commissioner Dermot Shea said at a news briefing Thursday.
"We're at the highest levels that I've ever seen in my career," Shea said.
The sickouts, however, are not expected to impact New Year's Eve security plans for the truncated Times Square New Year's Eve celebration, police said. 
The security response, police say, will be like years past, which include revelers passing through magnetometers, explosive trace detection machines, and heavy weapons and canine detection teams.
Vaccine status will be checked first before going through security checkpoints, police said. Vaccines and masks are required for the event, they reminded attendees.
As of now, there are no specific credible threats to the celebration, the NYPD said.
12 hr 20 min ago
These are some of the major cities that are canceling their big New Year's Eve events
From CNN's Forrest Brown
In New York City, the New Year's Eve celebration in Times Square will be "scaled back," with fewer revelers and everyone required to wear a mask, Mayor Bill de Blasio's office said last week.
But some major cities in Europe, where the spread of Omicron has been startling, have already announced they're flat-out canceling plans.
On Wednesday, Dr. Anthony Fauci repeated his warning that people should avoid large New Year's Eve gatherings and stick with small gatherings of vaccinated family or close friends.
The following cities have already announced they're canceling their big shindigs:
Athens: No fireworks show over the Acropolis this year. Greek Health Minister Thanos Plevris said during a news briefing on Dec. 23, that all public Christmas and New Year celebrations planned by municipalities are canceled.
Atlanta: Georgia's capital city is canceling the New Year's Eve Peach Drop at Underground Atlanta because of the rising number of Covid-19 cases, according to a tweet from Underground Atlanta.
Berlin: Germany will impose strict contact restrictions to curb the spread of Covid-19 starting on Dec. 28 and prohibit New Year's Eve gatherings, German Chancellor Olaf Scholz announced on Dec. 21. That means no big fireworks gathering in Berlin, the capital, nor in other big gathering spots such as Munich and Frankfurt.
Edinburgh: Public New Year's Eve celebrations in Scotland will be canceled, Scottish First Minister Nicola Sturgeon said on Dec. 21. In a statement, Sturgeon explained details for post-Christmas restrictions on large events to blunt the spread of Omicron.
London: A planned New Year's Eve event in London has been canceled over Covid-19 concerns, Mayor of London Sadiq Khan tweeted on Dec. 20. "Due to the surge in Covid cases, we've taken the difficult decision to cancel our NYE event in Trafalgar Square," Khan tweeted. "The safety of all Londoners must come first."
New Delhi: The government of India's union territory of Delhi, which encompasses the national capital of New Delhi, has announced a ban on all social, cultural, political and festival gatherings until further notice because of a rise in Covid-19 cases, CNN's New Delhi Bureau reports.
Paris: Paris has canceled its traditional fireworks display over the Champs-Elysées Avenue to welcome the New Year because of the renewed coronavirus surge. "The fireworks will not take place, nor unfortunately will there be any DJ sets," the mayor's office told AFP in a report on France24.com. French Prime Minister Jean Castex said on Dec. 17, that major public parties and fireworks would be banned on New Year's Eve and recommended that even vaccinated people take a self-test before getting together for year-end parties, according to Reuters.
Rome: In Italy, Rome is among several cities that have decided to cancel festivities over Covid health concerns. Large New Year's Eve celebrations across the country have been canceled, including open air concerts and fireworks in Venice. Nightclubs will be closed for the month of January as well. The Campania region has also banned feasts and alcohol consumption in public areas from Dec. 23 to Jan. 1.
See which cities are still moving forward with their NYE's plans here.
12 hr 28 min ago
Greece reports another record-high in new daily Covid-19 cases
From CNN's Mia Alberti and Chris Liakos
Greece has reported a new record-high in the number of daily Covid-19 cases with 35,580 additional cases registered on Thursday, according to government data. 
A further 72 coronavirus-related deaths were also reported Thursday.  
On Wednesday, Health Minister Thanos Plevris announced a series of new restrictions as part of the government's efforts to curb the spread of the Omicron variant. 
The measures include the closure of hospitality and entertainment venues at midnight, a ban on standing customers and a maximum limit of six people per table, reduced sports venue capacity and the reintroduction of 50% remote working for public and private sectors.
12 hr 26 min ago
Pfizer/BioNTech vaccine is 92% effective at preventing Covid-19 in ages 12-17, CDC data shows
From CNN's Katherine Dillinger
The mRNA vaccine from Pfizer/BioNTech is 92% effective at preventing Covid-19 in young people ages 12 to 17, according to data published Thursday in the US Centers for Disease Control and Prevention's Morbidity and Mortality Weekly Report.
The researchers looked at 243 adolescents with no previous positive Covid-19 tests in Arizona between July 25 and Dec. 4. The teens or their parents took nasal swabs and sent them in for weekly PCR testing. Twenty-one teens tested positive during the study period, and 18 of them reported symptoms. The findings are consistent with clinical trials and other studies, the researchers report. 
The study took place during a period when Delta was the dominant circulating variant of the coronavirus. Early findings suggest that the latest variant, Omicron, may be less sensitive to vaccines. A booster dose raises protection levels, but boosters have not been approved for children and teens in the US. 
The US Food and Drug Administration has approved the Pfizer/BioNTech vaccine for people as young as 16, and it's available under an emergency use authorization for ages 5 to 15. 
Other research published in the MMWR on Thursday found that reports of serious adverse events were rare in children ages 5 to 11 who got the vaccine. 
The study looked at reports of two safety surveillance systems, the Vaccine Adverse Event Reporting System (VAERS) and v-safe, from Nov. 3 to Dec. 19. During this period, about 8.7 million doses of the Pfizer/BioNTech vaccine were given to kids 5-11. 
VAERS received 4,249 reports of adverse events, and more than 97% were not serious. One hundred serious events were reported, most commonly fever, vomiting and increased levels of troponin, a protein found in the heart muscle. There were 12 reports of seizure and 15 reports of myocarditis, of which 11 were verified.
More on the study: V-safe enrolled 42,504 vaccinated children ages 5-11. After the first dose of the vaccine, 54.8% reported local reactions and 34.7 reported systemic reactions; after the second dose, 57.5% reported local reactions and 40.9% reported systemic reactions. The most commonly reported reactions were pain at the injection site, fatigue and headache.
The researchers noted that their findings are consistent with clinical trials and that both VAERS and v-safe rely on reports that may be biased or underreported. "Parents and guardians of children ages 5 to 11 years should be advised that local and systemic reactions are expected after vaccination," they wrote. "Vaccination remains the most effective way to prevent Covid-19 infection."
12 hr 39 min ago
Japanese government: No Covid spread occurred between Tokyo 2020 participants and locals
From CNN's Hande Atay Alam 
There was no spread of Covid-19 between participants of the postponed 2020 Olympic and Paralympic Games in Tokyo this year and the local population, according to genomic sequencing data confirmed by the government of Japan. 
The positive cases in the Olympic Village and those of Japanese residents were unrelated, the government report said. 
The data was released by Dr. Saito Tomoya, director of the Centre of Emergency Preparedness and Response of Japan's National Institute of Infectious Diseases, during the International Olympic Committee World Conference on Prevention of Injury and Illness in Sport.
According to Saito, the dominant SARS-CoV-2 variant in Japan originated from the initial Delta strain that first entered the country around May, two months before the Games. This variant is not endemic anywhere else in the world. "That means there is no evidence that the virus was spread to the rest of the world by participants in Tokyo 2020. And no epidemic other than AY.29 in Japan means that virus strains that were brought in by the participants did not spread in Japan," he said.
This data also provided the breakdown of Covid-19 cases between athletes and officials and the other accredited participants of the Games.
"As the other participants were largely Japanese residents living in or around Tokyo, the number of cases among them went up at the same time as local cases were increasing. On the other hand, imported cases from athletes and officials, the majority of whom were overseas visitors staying at the Olympic Village or Games accommodation, were contained effectively," according to the report. 
12 hr 47 min ago
Avoid cruises regardless of vaccination status, CDC advises
From CNN's Naomi Thomas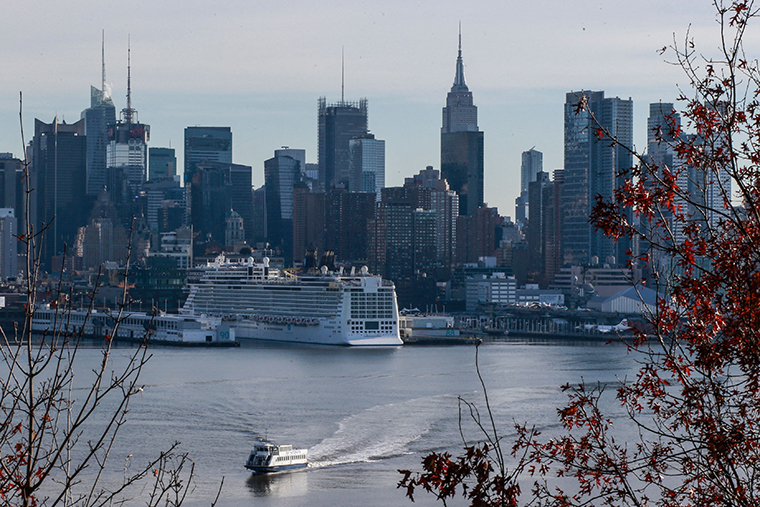 The US Centers for Disease Control and Prevention increased the risk level for cruise ship travel to its highest level and said cruise travel should be avoided, regardless of vaccination status.
"The COVID-19 Travel Health Notice level has been updated from Level 3 to Level 4, the highest level," the CDC website said on Thursday. "This reflects increases in cases onboard cruise ships since identification of the Omicron variant."
"Since the identification of the Omicron variant, there has been an increase in the number of COVID-19 cases among cruise passengers and crew reported to CDC. Additionally, there has been an increase in the number of cruise ships meeting the COVID-19 case threshold for CDC investigation," the agency said.
The CDC said people should avoid cruise travel, regardless of whether they are vaccinated. Those who do travel on a cruise ship should make sure they are fully vaccinated and boosted, if eligible. People who go on a cruise should also get tested one to three days before their trip, and three to five days after, regardless of vaccination status.
For the unvaccinated, they should also self-quarantine for five full days after. People on cruise ships should also wear masks in shared places, the CDC said.