Floki Inu just survived its most recent audit and investors appear to be relieved
By Samuel O'Brient, InvestorPlace Financial News Writer Jan 31, 2022, 1:58 pm EST
It has been a busy month for the team behind Floki Inu (CCC:FLOKI-USD). The token recently pivoted to a decentralized autonomous organization (DAO) structure. This week brings even more news for Floki crypto investors as the first month of 2022 comes to a close. Solidity Finance has confirmed that it has finished its Smart Contact Audit Report and it seems like good news for FLOKI.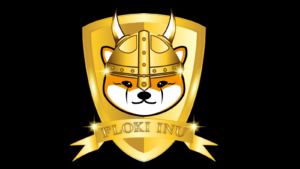 Source: Zie Project/ShutterStock.com
So what do you need to know? On Jan. 28, Solidity tweeted that it completed a code security review for Floki.
Importantly, audits of this sort are crucial for meme tokens like Floki, as they help to establish and build public trust. Even better for investors is the fact that Solidity did not find any outside threats, and said that the Floki team has been cooperative. The results of the audit should help investors relax as the token moves forward and adjusts to its new structure.
Let's take a closer look at what the results of the audit were and what they mean for the future of Floki.
What to Know About the Floki Crypto Audit
As the auditors noted, Floki is currently building an ERC-20 token as part of its pivot to a DAO structure. Solidity has previously reviewed its older token contracts on Binance and Ethereum.
For this audit, Solidity reviewed the new FLOKI contract on the Ethereum blockchain. As part of this, it reviewed contracts StaticTaxHandler, TreasuryHandlerAlpha, ZeroTaxHandler and ZeroTreasuryHandler.
Solidity identified two areas of risk in the audit. One was that the team had the ability to use the withdraw function to withdraw any ERC-20 token. This would give them the ability to gain voting power or prevent Floki from having enough liquidity.
The second issue was also connected to the TreasuryHandlerAlpha contract. This is broadly designed to help Floki sell off tax-generated tokens and send the resulting Ethereum (CCC:ETH-USD) to the Floki Treasury. However, Solidity was concerned that without setting a limit for the percent of tokens that could be sold off, this contract could have a serious impact on price. Floki has added a new requirement that there can be no more than a 15% price impact as a result of this contract.
Auditors found that Floki was not currently vulnerable to external threats.
Solidity did find that Floki had several centralized elements. In response, the team transferred control to a MultiSig wallet. This will ensure that no one person can sign off and complete a transaction.
As part of the new DAO structure, each FLOKI token will represent one vote. Solidity confirmed that users will be able to delegate tokens to others, essentially voting on their behalf.
On the date of publication, Samuel O'Brient did not have (either directly or indirectly) any positions in the securities mentioned in this article. The opinions expressed in this article are those of the writer, subject to the InvestorPlace.com Publishing Guidelines.
---
Article printed from InvestorPlace Media, https://investorplace.com/2022/01/floki-crypto-news-7-things-to-know-about-the-floki-solidity-audit-results/.
©2022 InvestorPlace Media, LLC
Subscriber Sign in
Not Yet a Premium Subscriber?