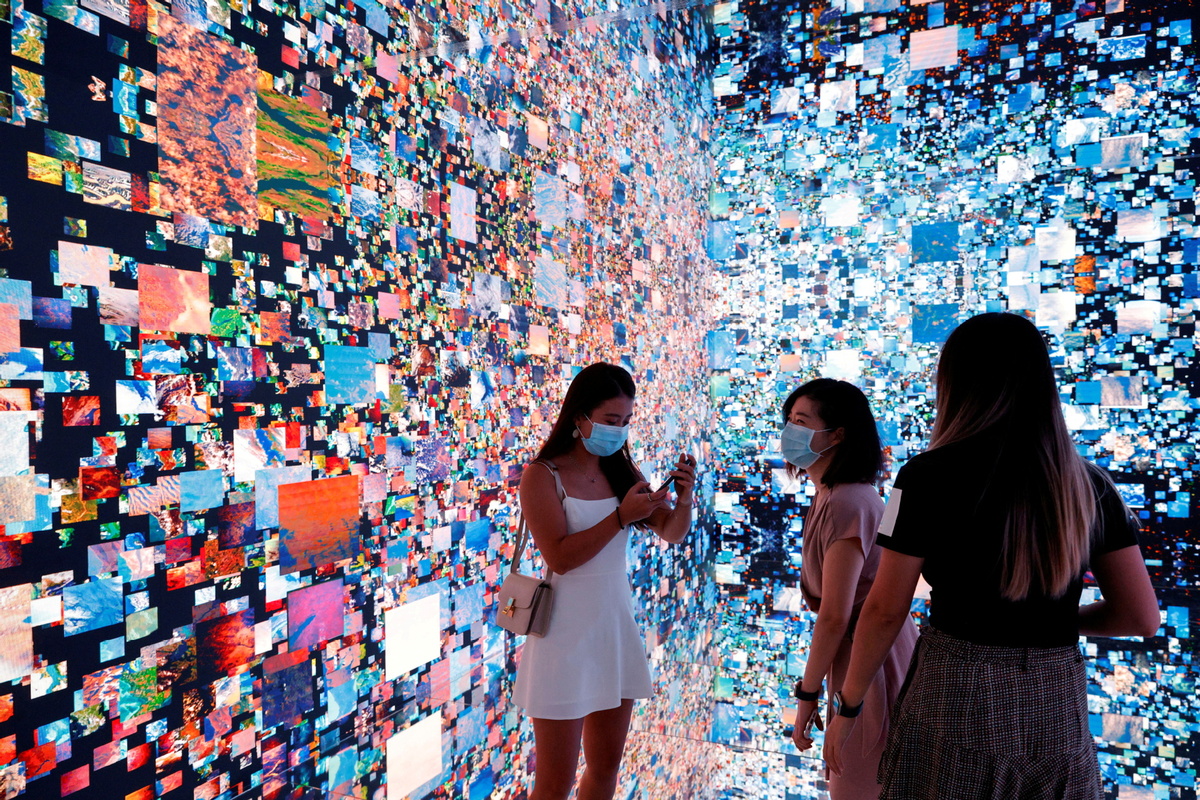 How much would you like to spend to decorate your virtual avatar?
Well, I thought for a minute, and my answer was a resolute and decisive "not a penny". I scratched my head at the idea of paying real money to accessorize an avatar. I don't want to get involved in another identity game in a virtual world.
With such a mindset, I was astonished when I learned a virtual Gucci bag was resold for 350,000 Robux, the virtual currency of US gaming platform Roblox, in May. That amounted to $4,115 in real world money!
Let's rephrase that quoting the words from the US internet entrepreneur and investor Alexis Ohanian. "A virtual Gucci Dionysus bag has no value, use and transferability outside the Roblox platform. Yet, it could be worth more than the physical Gucci bag", which retails $3,400 in the real world.
How does a virtual bag cost more than the real thing?
Well, the exclusivity of the virtual bag drove those to spend that little bit extra. South China Morning Post reported that only 851 of the bags were available during two releases of a limited virtual Gucci collection for Roblox in May, making it the rarest piece in the collection, compared with the 2.6 million wide-brim denim hats that were snapped up for free.
But it reveals a more profound and broader trend. Generation Z are willing to spend very big, real money to express their personalities in the virtual world.
Many users of Roblox, whose core demographic is age roughly 9 to 15, explained on social networking platforms that they view their online personas as "very important" and "it is a way of displaying wealth to people you see online".
Such a growing desire to display their virtual avatars or showcasing their virtual assets relates to one of the hottest tech buzzwords-"metaverse". The term basically means a shared virtual environment in which technologies such as virtual reality and augmented reality are combined to create a virtual presence.
Similar items made and traded in the metaverse are known as nonfungible tokens, or digital objects backed by blockchain technology certifying their authenticity and often uniqueness. Created or minted using a smart contract protocol and held in a wallet on a blockchain, each NFT by design has a different and distinct value.
NFTs could be anything from personalized virtual "skins", or costumes, for avatars, to digital arts. In theory, they can be traded ad infinitum, potentially growing in value with each trade. Their ownership is not limited to any single platform.
Unlike NFTs, the virtual Dionysus bag, which was resold at an astronomical price, cannot be traded outside of the Roblox platform, making it seemingly a vanity investment for a superfan.
In China, NFTs are also getting popular with young people. AntChain, which is under the Ant Group, for instance, sold two types of NFTs skins, featuring Mogao-Grottoes-themed designs in June.
There were only 8,000 units of such skins for each type, priced at 9.9 yuan ($1.55), and they quickly sold out. The skins can be showcased on the payment code of purchasers' accounts of mobile payment platform Alipay.
My cousin Zhang Lu, 17, successfully bought one Mogao-Grottoes-themed skin for her Alipay account. She said: "The skin is quite cool. I am now one of the few that have a unique payment code. I value my virtual products as much as my physical belongings."
To prevent speculation, AntChain established rules that the two skins, unlike other NFTs, cannot be traded but only be transferred to others as gifts. It said that first-time purchasers of the NFTs must hold the skin for 180 days before giving it to others as gifts, and the recipients must hold it for two years before sending it on to others.
Other Chinese internet heavyweights such as Tencent Holdings Ltd and JD.com Inc also issued similar NFTs, which were overwhelmingly well-received by young people.
Criticism came with the sharp rise in popularity. Opponents warned of another bubble in the making, like that in cryptocurrencies, saying NFTs will bring in more speculators and disrupt the digital art market.
For me, it is still too early to jump to any conclusions about NFTs. The virtual Gucci bag though reflects the willingness of non-tech companies to embrace the metaverse and their eagerness not to miss the next big opportunity.
While digitally present in the metaverse, the importance of digital avatars will also grow sharply, and users can express themselves as whoever or whatever they want to be with their own avatar.
To quote the science fiction film Ready Player One, which depicts an infinite metaverse called the Oasis: "People come to the Oasis for all the things they can do, but they stay because of all the things they can be. Tall, beautiful, scary, a different sex, a different species, live action, cartoon. It's all your call."
Given that, I am reconsidering how much I would like to pay to dress up my virtual avatar in the future.