37 min ago
All major stock indexes are up at least 1% at midday
From CNN Business' Anneken Tappe
The stock market rally continues with less than two hours to go until the Federal Reserve's monetary policy decision.
The Dow is up 1.1%, or nearly 380 points, while the S&P 500 is trading 1.6% higher.
The Nasdaq Composite is outpacing them both, up 2.4%.
1 hr 46 min ago
Brent crude oil hits $90 a barrel for first time since 2014
From CNN Business' Matt Egan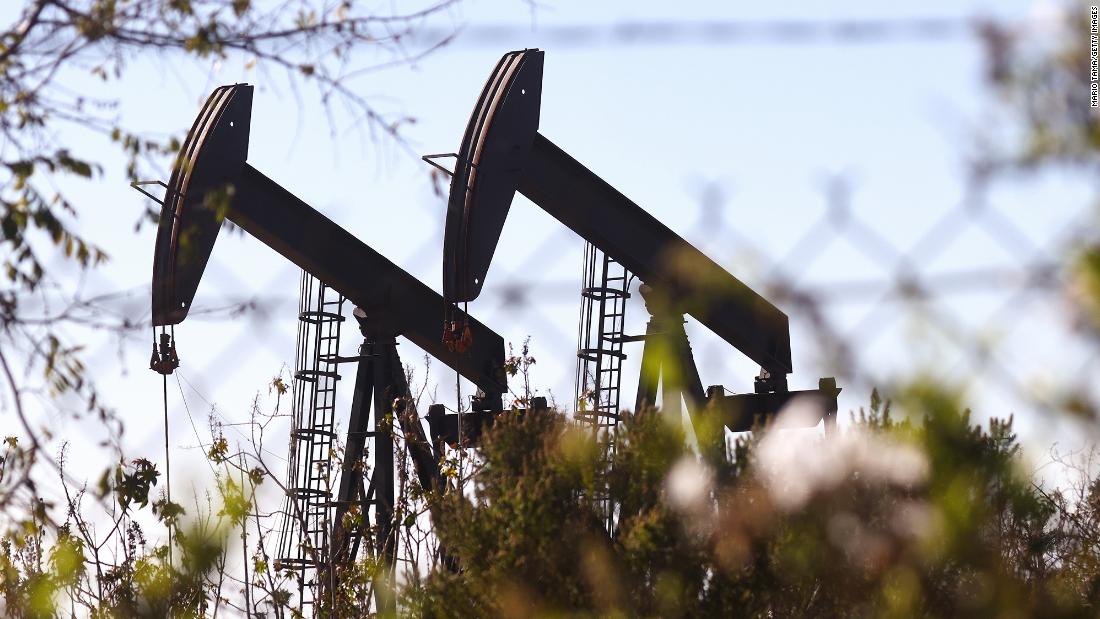 Brent crude topped $90 a barrel on Wednesday, signaling more pain at the pump to come.
Brent, the world benchmark, jumped 2.2% and traded as $90.10 a barrel. It's the first time Brent has surpassed the $90 threshold on an intraday basis since October 13, 2014.
US crude climbed 2.4% to $87.62 a barrel.
Prices at the pump, which move with a lag, have been ticking higher in recent days.
The national average for regular gasoline rose to $3.34 a gallon on Wednesday, according to AAA. That's up from $3.32 a week ago and above the recent low of $3.28. The seven-year high from last fall is $3.42. 
1 hr 59 min ago
Today's stock rally is the first in a while
From CNN Business' Anneken Tappe
Wall Street is staunchly in the green Wednesday ahead of the Federal Reserve's policy update. And it's been a minute since the market had a good day.
January 11 — just over two weeks ago — was the last time the three major indexes were up at least 0.5% simultaneously.
Over that fortnight or so, stocks have been on a wild ride with the S&P 500 closing down 1% or more on six occasions.
It's been giving investors and market reporters whiplash, and today's rally shows the volatility is still here.
The S&P rose 0.9%, while the Dow gained a more moderate 0.5%, or about 160 points. The Nasdaq Composite climbed 1.5%.
2 hr 41 min ago
Head of Ukraine's top energy company wants the West to be tough on Putin
From CNN Business' Paul R. La Monica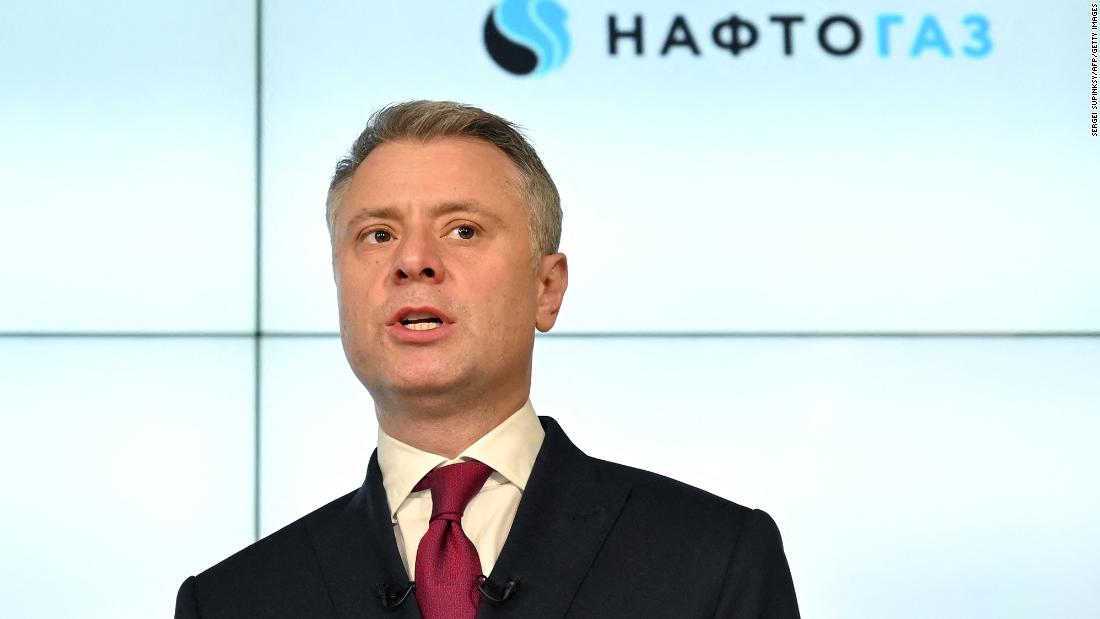 The CEO of Ukraine's state energy company has a message for the West: Stand up to Russian president Vladimir Putin.
Yuriy Vitrenko, CEO of Naftogaz, told CNN's Julia Chatterley on the CNNi First Move show Wednesday that many in Ukraine are "concerned but not afraid" about an imminent invasion by Russia.
"The recipe for success with Putin is to confront him and be able to say no and have other options," Vitrenko said. "The West should not be afraid to confront Putin and show its strengths."
Vitrenko wants Germany and others in Europe to show Putin that they are serious about ensuring that Russia not invade Ukraine and not just talk about their worries.
"Deep concerns won't stop Russian tanks," Vitrenko said, adding that "panic hurts Ukraine economically and that's what Putin wants." Vitrenko argued that any economic weakness could make it easier for Russia to "overthrow the current government and install a puppet."
Vitrenko's big concern is that Russia's state-owned Gazprom, which built the undersea Nord Stream 2 pipeline to Germany that bypasses Ukraine, will use oil as a financial weapon to hurt Ukraine.
"We want a level playing field and fair competition," Vitrenko told Chatterley. "Putin wants Europe to be even more dependent on Russian gas supplies." He said Europe should be concerned that if Russia abuses any energy dominance, "consumers will suffer."
3 hr 13 min ago
Most Americans expect inflation will go up over next six months
From CNN Business' Matt Egan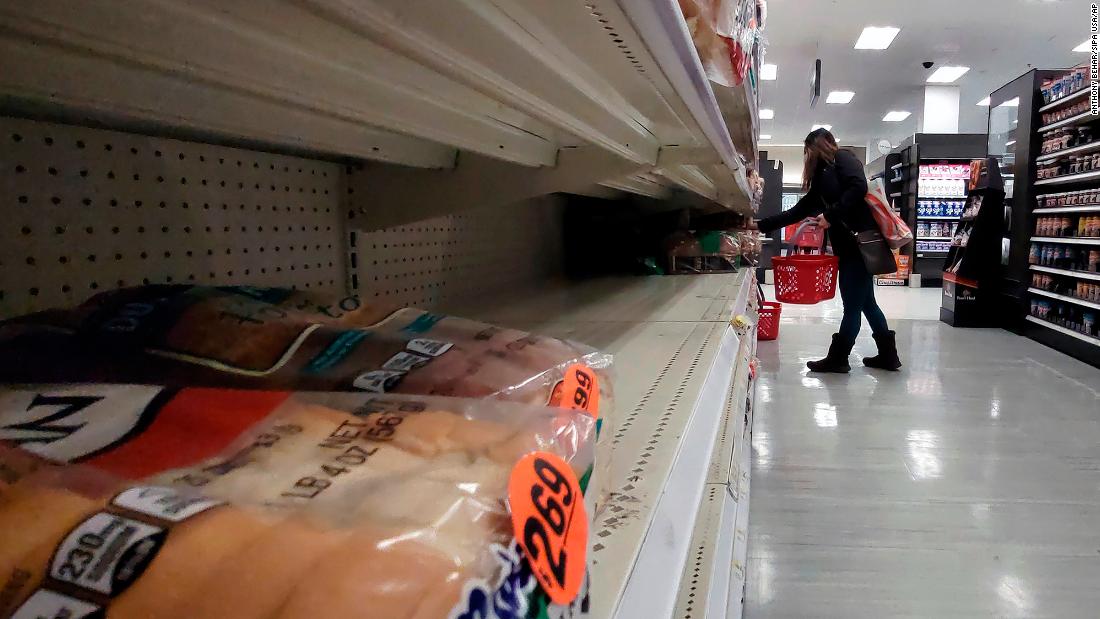 Nearly eight in 10 Americans worry inflation will get worse, according to a Gallup poll released Wednesday, underscoring the challenge facing the Federal Reserve and White House as they try to get inflation under control.
The poll, taken between January 3 and January 16, found that 79% of people predict inflation will go up over the next six months, including 50% who expect it will go up "a lot." Just 9% anticipate the cost of living will go down a lot or a little.
A separate Gallup survey, taken January 3 to January 13, found that 49% of Americans say rising prices have caused hardship for their family, including 9% who cited "severe" hardship impacting their ability to maintain their standard of living. That's up slightly from a November Gallup poll where 45% of Americans said rising prices caused hardship.
The findings are problematic for the Fed, which is in a race to cool inflation off by raising interest rates before it gets embedded in the economy.
Consumer prices soared by 7% in December from the year before, the fastest pace in 39 years.
More than three-quarters of Americans (78%) polled by Gallup expect interest rates will go up in the next six months. To fight inflation, the Fed has signaled it will hike interest rates three times this year.
It's important to note that while consumers may be expecting inflation to get worse before it gets better, investors are not freaking out. Market-based measures of inflation expectations are not signaling alarm and have even cooled off recently. Many economists also anticipate inflation will ease later this year.
2 hr 45 min ago
Stocks open higher
From CNN Business' Anneken Tappe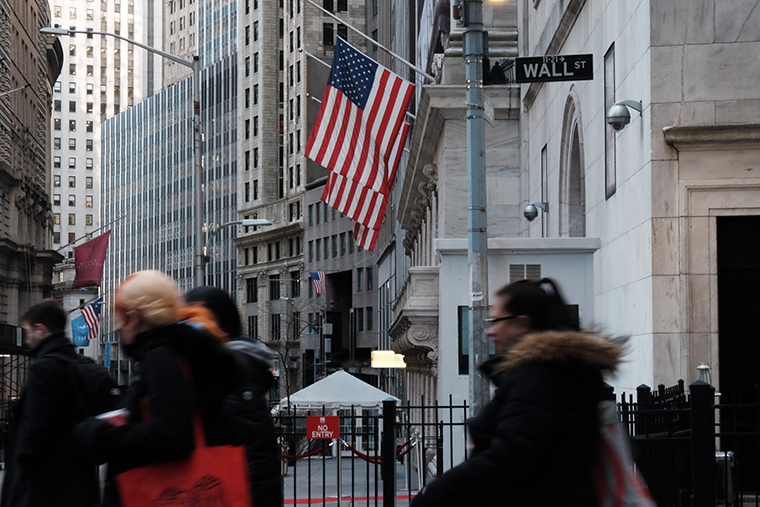 US stocks rallied at Wednesday's opening bell. The big event of the day is the Federal Reserve's policy update, due at 2pm ET.
While the central bank has been clear about its plans to roll back pandemic-era stimulus and raise interest rates this year. But thanks to persistently rising inflation, the market is expecting additional rate hikes. For today, investors may be hopeful that the Fed will ease off its hawkish tones from the last few meetings.
3 hr 19 min ago
Rate hikes have been good for stocks. This time might be different
From CNN Business' Julia Horowtiz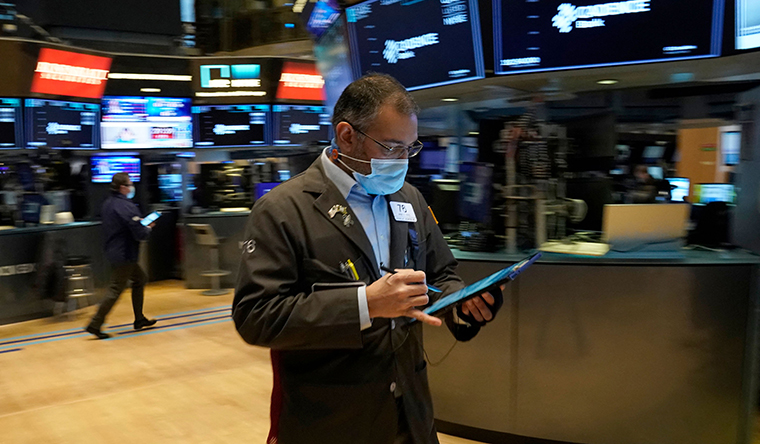 The market has churned intensely this week as investors get to grips with expectations that the Federal Reserve will soon begin aggressively hiking interest rates in an effort to cap surging inflation.
What's happening: Trading on Tuesday was another rollercoaster ride, with the S&P 500, Dow and Nasdaq Composite all finishing in the red.
Recent turbulence has sparked fears that the party on Wall Street could be ending as central banks, which have pumped unprecedented amounts of money into the economy during the pandemic, withdraw their support.
Investors now expect the Fed to hike interest rates four times this year (or more) if inflation continues apace. That's encouraging them to dump stocks in companies that rely on borrowed cash, as well as the technology firms that have powered the recent bull market.
Still, many analysts think the sell-off has been too hasty. And historical data shows that while a shift in Fed policy often generates volatility, rate hike cycles are often good for stocks, not bad.
4 hr 38 min ago
Inflation is soaring. Should the Fed unleash 'shock and awe'?
From CNN Business' Paul R. La Monica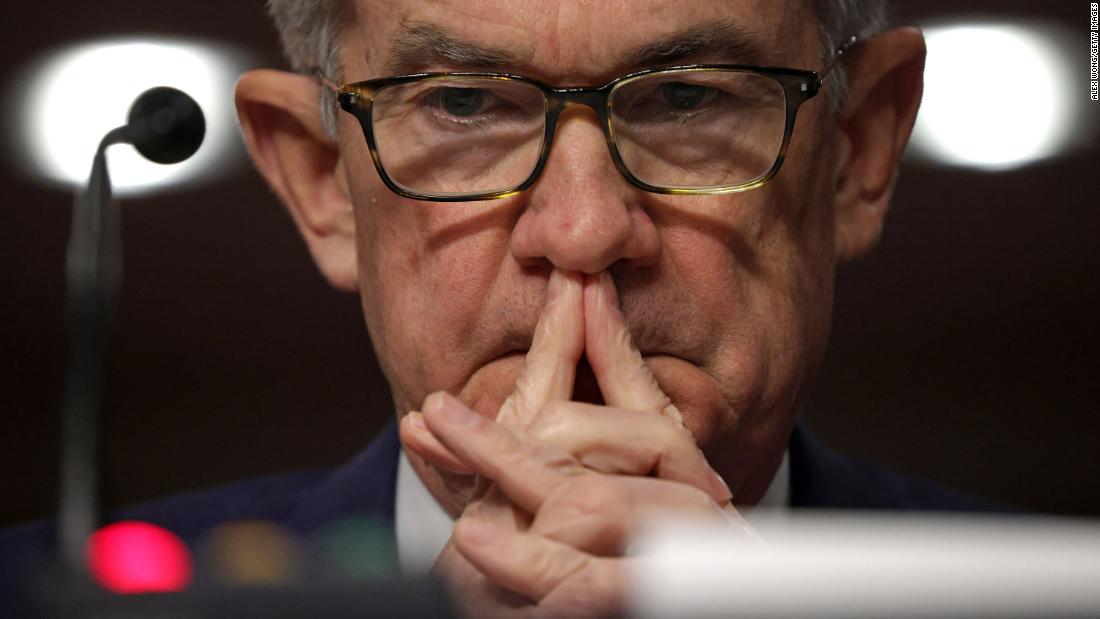 How aggressive will America's central bank be?
Investors will be looking for clues when chair Jerome Powell holds a press conference after the Fed's meeting on Wednesday. Investors are not expecting the Fed to make a move this week. That's more likely to happen in March.
It would be the first time the Fed has changed interest rates since slashing them to near zero at the beginning of the Covid-19 pandemic in March 2020. The central bank hasn't hiked rates since December 2018.
Higher interest rates make it more expensive for most people and companies to borrow money. That, in turn, leads to a slowdown in consumer and business spending, which usually puts a lid on rising prices.
Most on Wall Street think the Fed will want to take a slow and steady approach to combating higher consumer prices. Raising rates too sharply could hurt the economy and lead to further turmoil in a suddenly skittish stock market.
But a small faction of traders believe the Fed will raise rates more aggressively. Investors are pricing in a 5% probability that the Fed will boost rates by a half-point. (The remaining 7% believe the Fed will sit tight.)
4 hr 53 min ago
Stock futures rise sharply
From CNN Business' David Goldman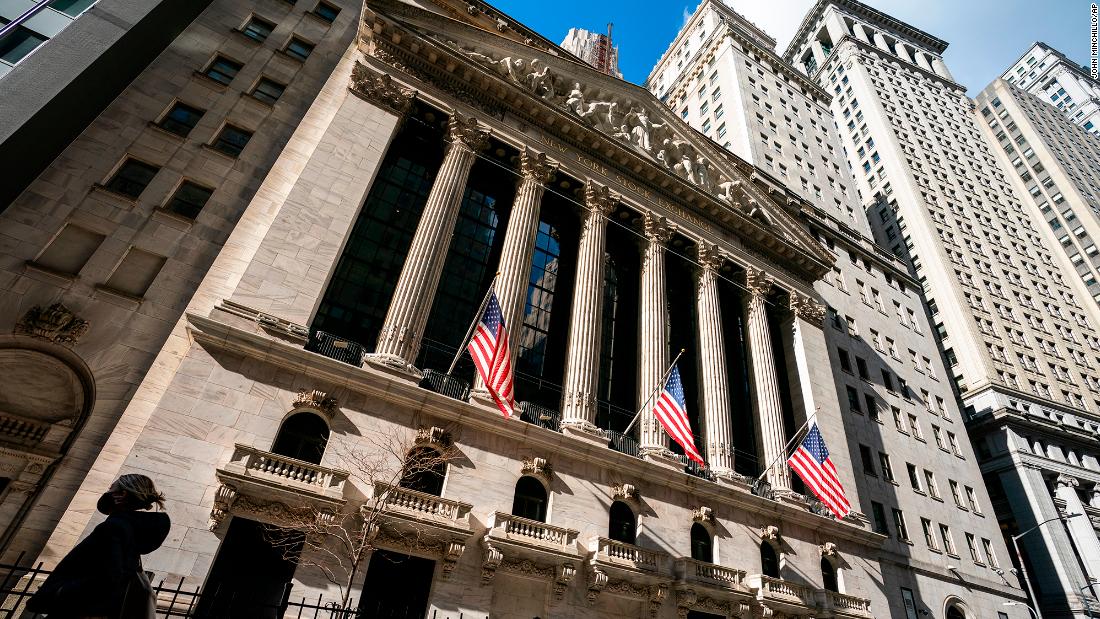 Investors are hopeful the Fed could ease up on its hawkish rhetoric just a tad as the market tumbles and tensions escalate between Russia and Ukraine.
After a rough three weeks and a particularly rocky past two days, stocks were set for a strong comeback.
Dow futures were up 370 points, or 1.1%.
S&P 500 futures rose 1.5%.
Nasdaq futures were 2.2% higher.
Bitcoin and other cryptocurrencies were up about 5%.