The Logitech MX Keys Mini keyboard is expensive but is like no other compact wireless keyboard you can buy today. Here's our review.
Until now, if you had to buy a compact wireless keyboard that did not compromise on the typing experience, there was not much to look beyond the Apple Magic Keyboard for the Mac. It looks simple, is functional, and serves its purpose well. But what if you don't want this expensive Apple keyboard, or want a Magic Keyboard that works effortlessly with a Windows PC? Logitech comes to rescue with its MX Keys Mini.
The MX Keys Mini could fool many with its Apple-inspired design but is more than just the Magic Keyboard clone. For starters, it costs MORE than Apple's keyboard – at Rs. 12,995, it makes the Apple option seme much cheaper. However, the MX Keys Mini is designed to work with both macOS and Windows machines. And, it has all sorts of fancy tech crammed in to make this a wonderful keyboard to live with.
The main question then – Should you buy it? And if so, how do you justify spending a fortune on a keyboard?
Logitech MX Keys Mini Design
Logitech has had a penchant for Apple's minimalist design for most of its accessories, and the same in reflected on the MX Keys Mini. A couple of my neighbours were surprised when they saw the "logi" logo on the Space Grey Apple Keyboard lying on my desk. Is it bad, or good? I leave it upon you. The aesthetics are, however, on point, and make the MX Keys Mini a very pleasant keyboard to work upon.
The compact dimensions of the MX Keys Mini makes it easy for the user to reach all corners of the keyboard with ease. I was able to rest my palms on the table while pressing the Function keys; something that is difficult to achieve with most regular sized Bluetooth keyboards. The keycaps, which are made of plastic, have a dish-shaped curvature to aid finger grip while typing.
The keyboard deck is made of plastic too; it may not feel luxurious to touch but it makes the keyboard light. At 504.6 grams, it is easily manageable and does not increase backpack weight by much.
The rubber grips on the underside are helpful in keeping the keyboard at place on glossy surfaces. The thick battery module puts up the MX Keys Mini at an angle but there are no adjustable stands to alter the angle. This module also holds the USB-C charging port and the power slider key.
Logitech MX Keys Mini Usage
On a daily basis, the Logitech MX Keys Mini feels as comfortable to use as most non-mechanical keyboards you find on expensive laptops. The keys have a substantial travel distance and the keycaps are spacious enough to make long sessions of typing comfortable. The feedback is fine; it is a tad behind the Lenovo ThinkPad laptop keyboards I have experienced so far.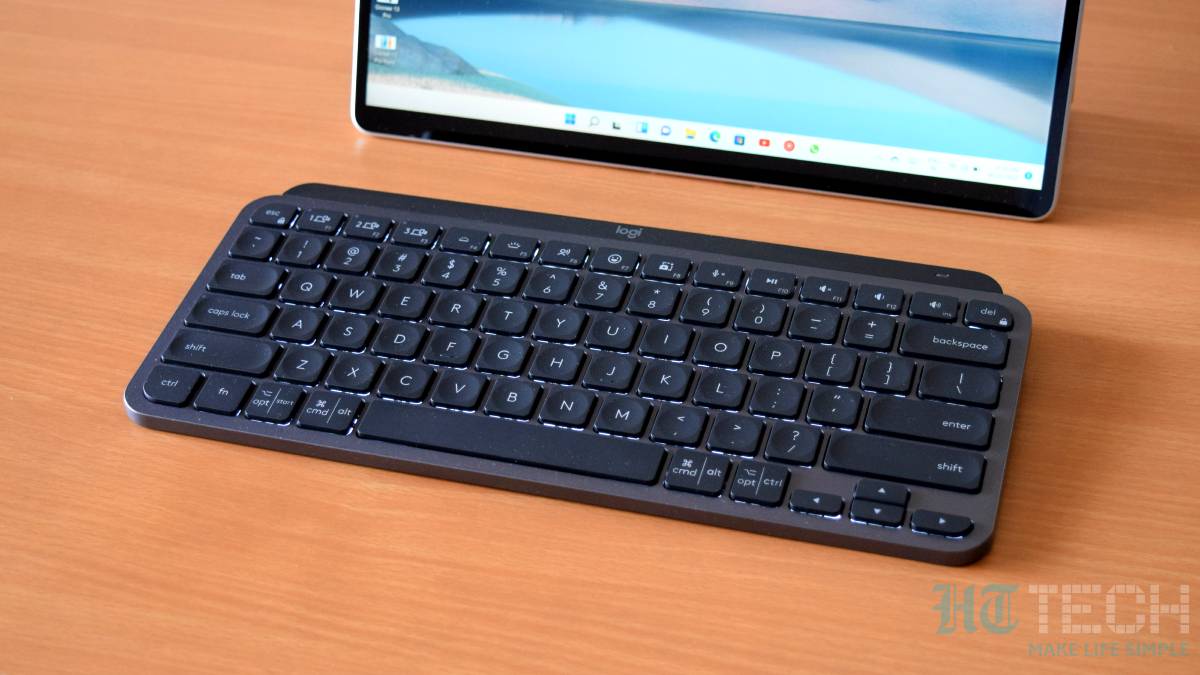 Being a Logitech product, there are some great features to make it a cool cross-platform keyboard. The keys hold functions for both macOS and Windows 11 in clever ways – the cmd and alt functions share the same key. As someone who works on both a MacBook and Windows PCs, typing on them via the MX Keys Mini makes switching between the systems easy. Note that the MX Mini Keys can switch between three devices at most.
Other than the OS functions, Logitech has also given some popular functions shortcuts on the Fn keys to make WFH life easier. I found the dictation key, mic mute key and screenshot snap key very useful within my workflow. For those into texting on PC/Mac, the emoji shortcut key is another cool addition. Note that these features work natively with both macOS and Windows platforms; there's no need for a third application.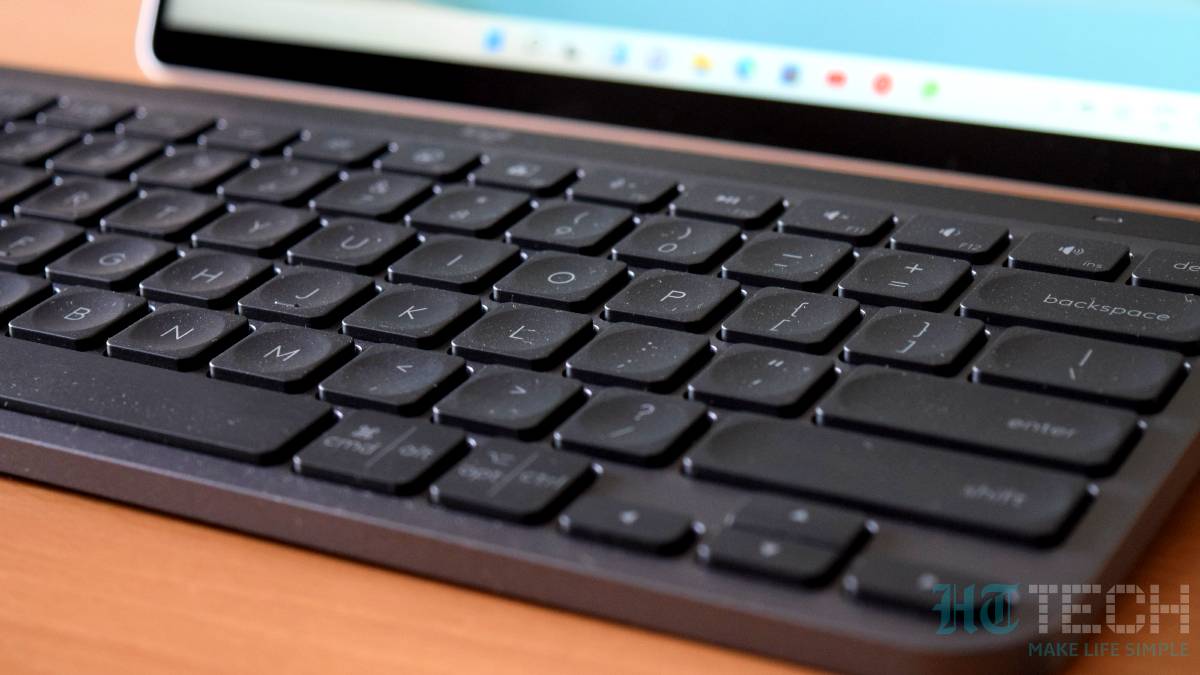 Another convenient feature here is the backlighting. Most Bluetooth keyboards have backlighting but this one has proximity sensors to light itself up as soon as you approach the keys. In a dark room, it certainly helps locating the keys easily, and makes typing a lot more pleasurable. The backlighting intensity adjusts automatically depending on the ambient lighting, although you can control it manually.
The Bluetooth LE connectivity has been strong, despite being surrounded by multiple wireless gadgets all-day. While latency is good enough for regular task flows, you may notice some delay while gaming. Once you switch on the keyboard, it pairs up within seconds with the paired device, provided that you have left the Bluetooth connectivity turned on.
Logitech MX Keys Mini Battery life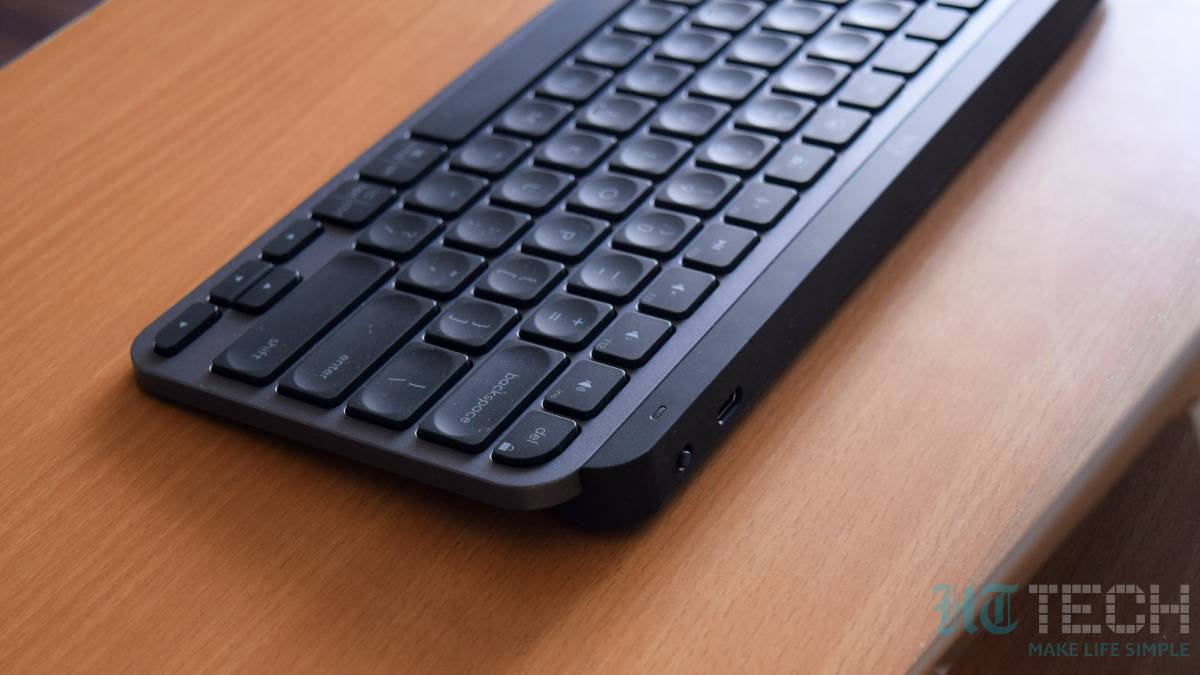 The MX Keys Mini has quite the "fill it, shut it, forget it" attitude when it concerns battery life. Logitech says you can get up to 10 days on a single charge if you keep the backlighting turned on. I used it in this mode and in my 10 days of usage, I haven't had to charge it so far. That said, if you can compromise with the backlighting, Logitech says you can forget the charger for up to five months! An impractical claim to test but good to know it can go for long!
Verdict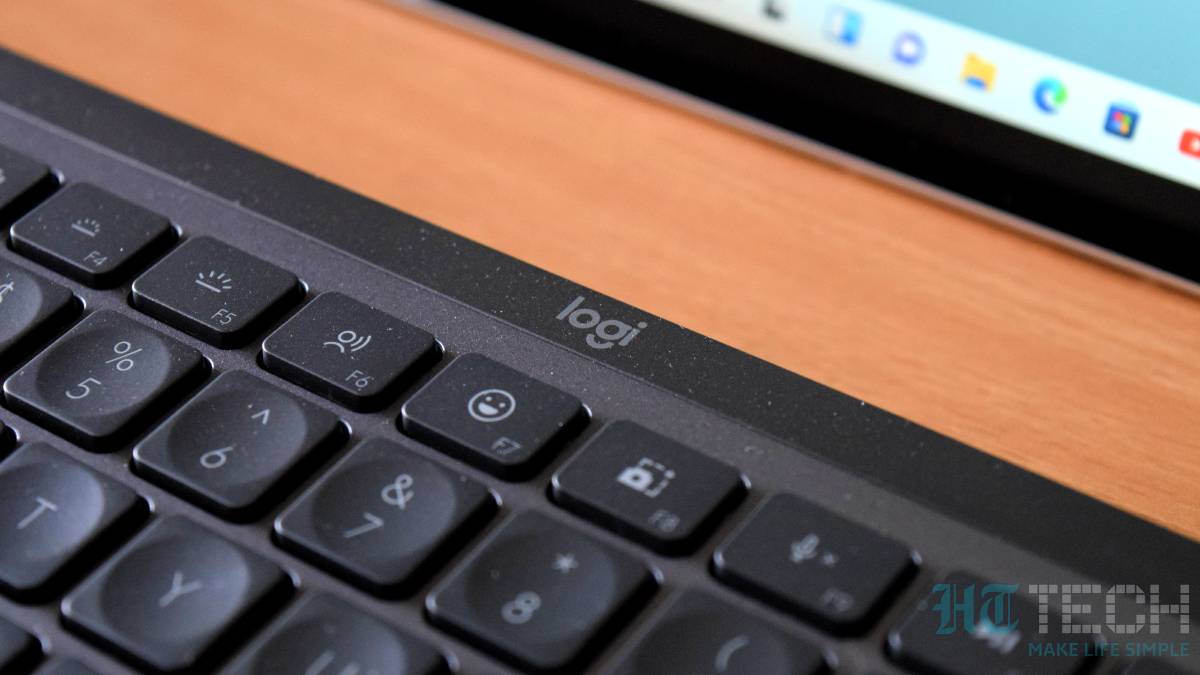 The Logitech MX Keys Mini is quite an expensive accessory for creators and WFH warriors. That said, if you can afford to pay Rs. 12,995, we highly recommend adding it to your arsenal of work accessories, especially if you are a writer or a content creator. It is a joy to type on, offers great battery life, is well built, and has a couple of nifty features to make the overall experience great.
Product Name
Logitech MX Keys Mini
Pros
Comfortable typing
Superb battery life
Portable
Specifications
Battery Life

Up to 5 months

Backlighting

Yes, with proximity sensor

Key type

Non-mechanical

Supported OS

macOS, Windows, iPadOS, Android

Connectivity

Bluetooth Low Energy