Rabbi Benny Zippel is marking his family's 30th anniversary in Utah. (Josh Szymanik, KSL-TV)
Estimated read time: 3-4 minutes
SALT LAKE CITY — This Hanukkah will be extra special in Utah for one Rabbi who is celebrating a major anniversary for him and his family in our community.
"Thirty years! Who would have believed it?" said Rabbi Benny Zippel from Chabad Lubavitch of Utah.
In December of 1991, Benny and Sharrone Zippel received the assignment from the leader of the Jewish Chabad movement, Rabbi Menachem Schneerson, to create a congregation in Utah.
"I'm Italian born. Sharrone is Canadian. Maybe I should be embarrassed at my lack of knowledge of world geography, but my instinctive reaction was, 'What? Where is Utah?'" explained Zippel. "And the Rabbi blessed me that this endeavor should be with immense and tremendous success."
When asked what has been his greatest challenge in the last 30 years, he said, "The greatest challenge — to have Jews become comfortable with their being Jewish."
Rabbi Zippel began by making statements in the community, like the annual menorah lighting at the State Capitol, celebrating Hanukkah.
He also invited friends and neighbors to join them for holidays — like the joyous commemoration of Purim, honoring Queen Esther, or making matzoh for Passover.
"It took a little while for people to get warmed to the idea and feel comfortable with it. That was perhaps the biggest challenge," the Rabbi said.
When it comes to his greatest joy, he said it was, "seeing a person come to terms and deliver a certain degree of inner peace, satisfaction, connection with their being Jewish."
Another great joy, the Zippels would say, is their family — children and grandchildren. Their older daughter and her husband lead the Chabad congregation in St. George. Their oldest son, Rabbi Avremi, and his wife, Sheina, administer Chabad's pre-school, academy, and summer camps in Salt Lake.
"Having the ability to serve this community, to live that life of service and dedication and commitment, is something which was appealing from a very, very young age," said Rabbi Avremi Zippel.
The Chabad congregation has not been accepted by everyone in Utah. In 2013, vandals damaged the menorah outside their synagogue. And this year, someone scratched a swastika into the front door.
"I feel that the most important message for people to overcome bigotry and animosity and anti-Semitism, or beyond just the rejection of a fellow person who may have a different skin color, religious denomination, sexual preference, country of origin, whatever it is, is by again, by bringing God at the center of our lives," said Rabbi Benny Zippel.
As the Hanukkah candles are lit once again, the Zippels hope the light is a symbol.
"Continue to set an example of being a light unto the nations, of being good neighbors, strong neighbors, loving neighbors and accepting neighbors," said Rabbi Avremi Zippel.
"We need to love one another, in light of the fact that we are all God's creatures," said Rabbi Benny Zippel.
To mark Chabad's 30th anniversary in Utah, the Zippels planned to light up Salt Lake City.
It began with Sunday night's menorah lighting at the State Capitol.
Monday night was Jewish Heritage Night at the Utah Jazz game.
Click here for information about other events.
×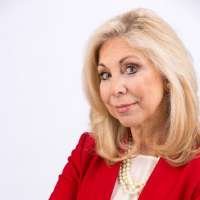 Carole Mikita
More stories you may be interested in