Let's be honest, not all Disney World hotels were created equal! With three different pricing categories (Value, Moderate, and Deluxe) and several different hotels within those, there's a lot to consider when you're deciding where to stay during your trip!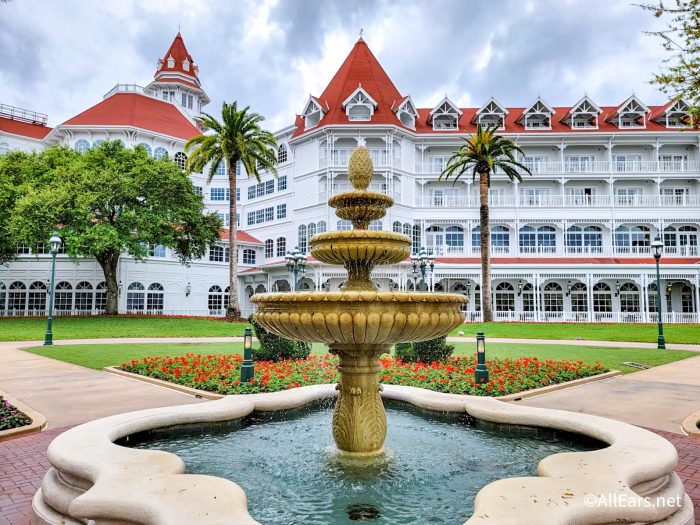 And, if you've got the budget bandwidth, it's easy to look to the Deluxe Resorts for the ultimate Disney World stay. But, just because it's called a "Deluxe Resort" doesn't mean it's necessarily worth thousands of extra dollars compared to other Disney resorts!
Of course, the idea of what's "worth it" depends on what you and your family want out of your hotel. However, if you're not careful, you could end up shelling out thousands of dollars for a sub-par room.
So, avoid the regret of booking the wrong Deluxe Resorts and take these 5 things into consideration!
Construction
Many guests staying in a Deluxe Disney World Resort have come to expect the royal treatment during their stay — you're likely paying 500+ after all! But, no matter how you might define what makes a Deluxe Resort "worth it," the appearance of construction equipment and refurbishment walls doesn't exactly add up to the "Deluxe experience."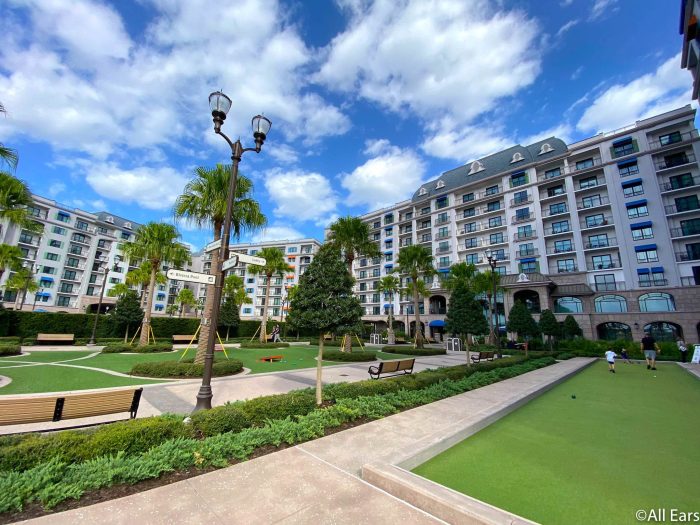 With such a high price tag attached to a room at hotels like Disney's Grand Floridian Resort or Disney's Polynesian Village Resort, you want to be sure that you're getting your money's worth out of your stay — and that probably doesn't involve being woken up by construction noise or seeing orange fencing on your walk to breakfast.
That's why, for some, staying at a Deluxe Resort that is under refurbishment can be a big deal-breaker.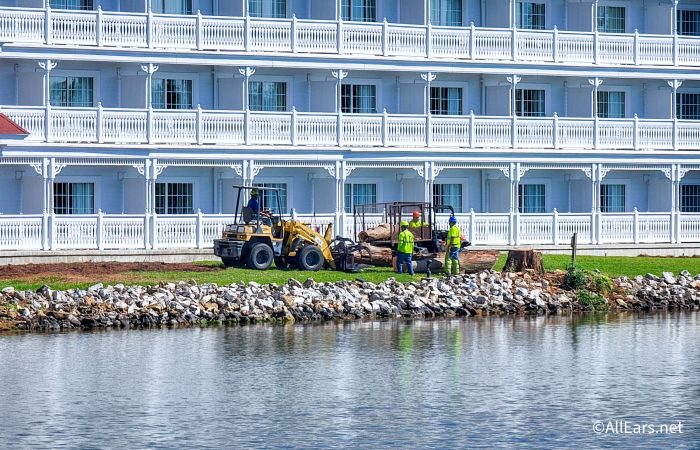 Recently, Disney has been in the process of refreshing quite a few of its Deluxe Resorts. For example, the Grand Floridian Resort DVC villas are in the middle of a major makeover, so you might see some construction walls and various construction vehicles around the resort.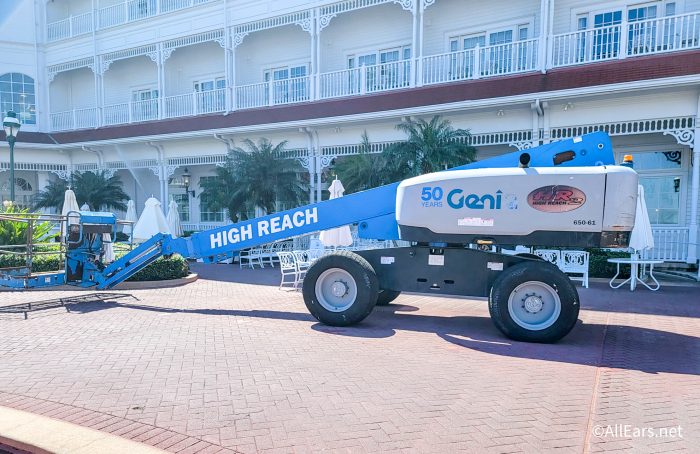 And, we've also seen quite a bit of work being done on the exterior of Disney's Yacht and Beach Club Resorts.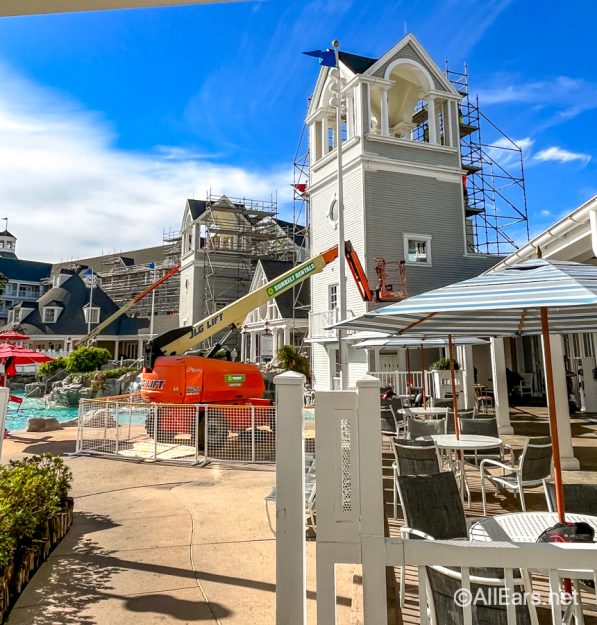 Additionally, Disney's Polynesian Village Resort is set to receive new DVC Villas soon, which will bring even more construction to the resort.
So, if unsightly construction is a big deal to you, consider holding off on booking a reservation at a Disney resort under refurbishment. There are plenty of amazing places to stay in Disney World, so you have lots of options! Disney usually updates each resort's website well in advance of when a refurbishment is planned so you can check there before you book.
Think strategically
If you're planning to splurge on a Deluxe Resort, make the most of your stay by thinking strategically before you decide where to stay! Sure, Disney's Animal Kingdom Lodge is absolutely stunning, but depending on your plans, this resort might not be worth it for you and your family (especially if you want to avoid long bus rides to the parks aside from Disney's Animal Kingdom).
What do we mean? Well, for example, if you want a hotel that's close to the Magic Kingdom, but also has some kid-friendly dining options, you might want to consider Disney's Contemporary Resort or Disney's Polynesian Village Resort over somewhere like Disney's Grand Floridian Resort & Spa.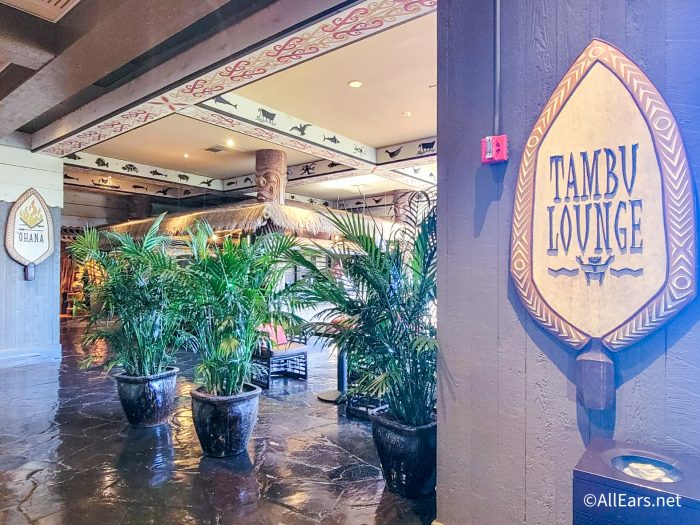 The same logic applies to the location itself! If you're traveling with little ones and are planning to spend most of your time at Magic Kingdom, consider a resort on the monorail loop. These hotels are just a monorail, boat ride, or even a few steps away from the park saving you lots of travel time.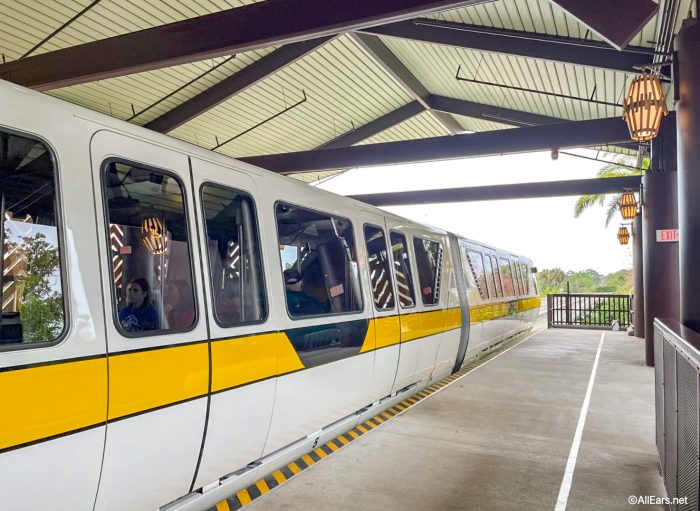 On the other hand, an all-adult party might enjoy the EPCOT nightlife, so staying close to EPCOT might be better for your group!
We tend to opt to stay at Disney's BoardWalk Inn compared to Disney's Yacht and Beach Club hotels, as it has more amenities and restaurants and it's still super close to EPCOT and on Disney's BoardWalk!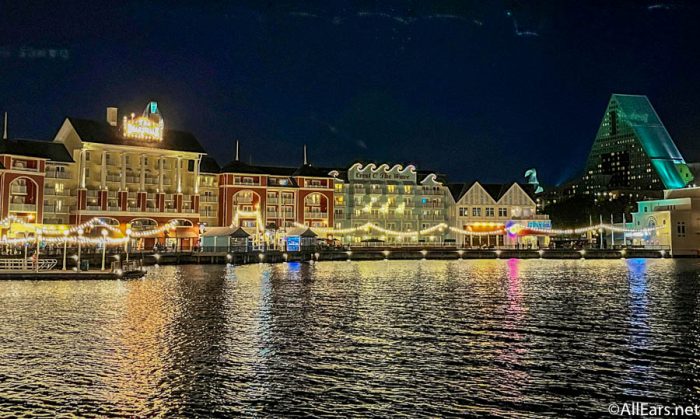 And, if you plan on spending a lot of time at Disney's Hollywood Studios (or even EPCOT), staying at Disney's Riviera Resort on the Disney Skyliner route will offer the most convenient and timely transportation options.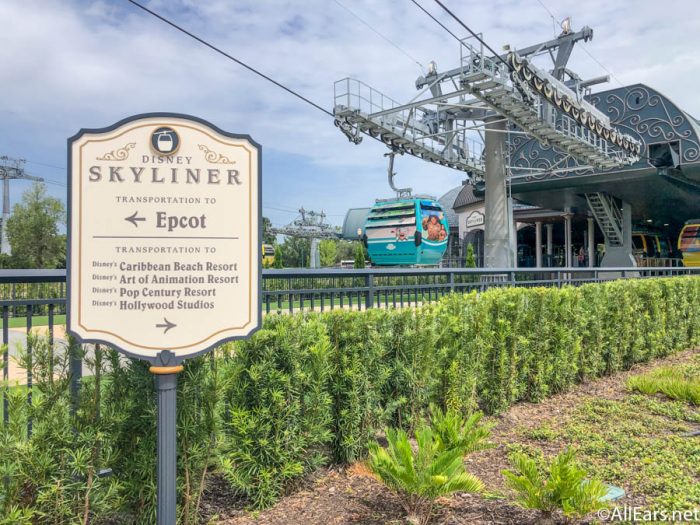 So, before you blindly book a reservation at a nice-sounding Deluxe Resort, look at all the amenities, dining options, and location relative to what you want!
Is it worth it for you?
Another thing to consider before you spend all that money on a Deluxe Resort is how much time you're actually going to spend in your hotel room.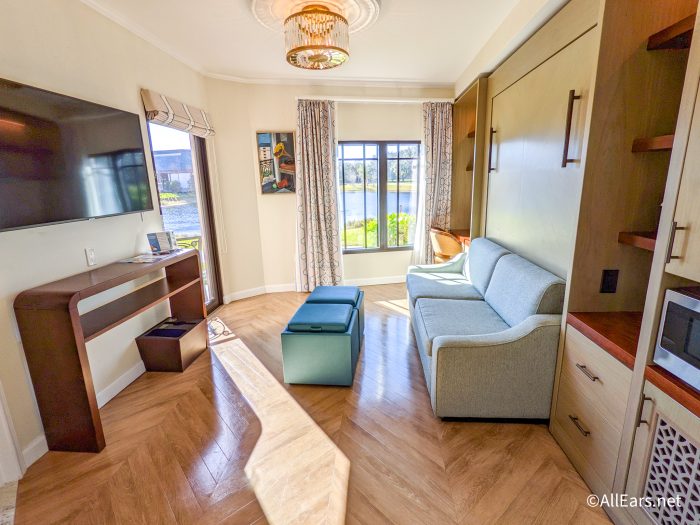 If your family plans on being in the parks as much as possible, your hotel might only be used to shower and sleep! That could mean you're only spending a small amount of time in your room, in which case all those Deluxe amenities might not really be helpful to you.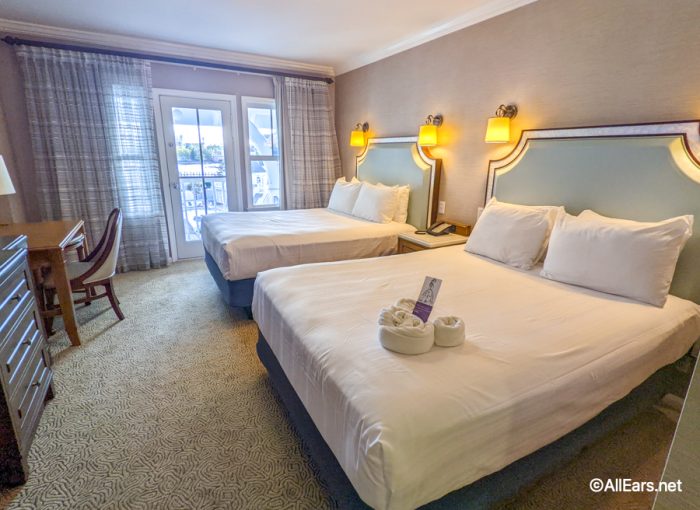 In this case, a fancy (and costly) room might not be worth it so consider saving the cash and spending that leftover money on a fancy meal, a tour, or merchandise to make your park day even better instead!
You don't have to stay at the hotel to enjoy the dining!
Disney World's Deluxe Resorts boast some seriously delicious meals, but did you know that you don't need to be paying to stay there to treat yourself to a fancy breakfast, lunch, or dinner?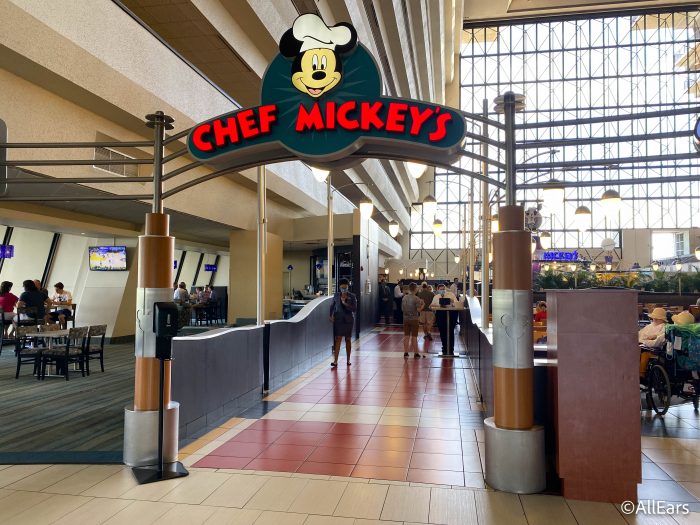 For example, resorts on the monorail loop are easy to get to from the Magic Kingdom, so you can easily add a visit to 'Ohana at Disney's Polynesian Village Resort to your itinerary without staying at the hotel.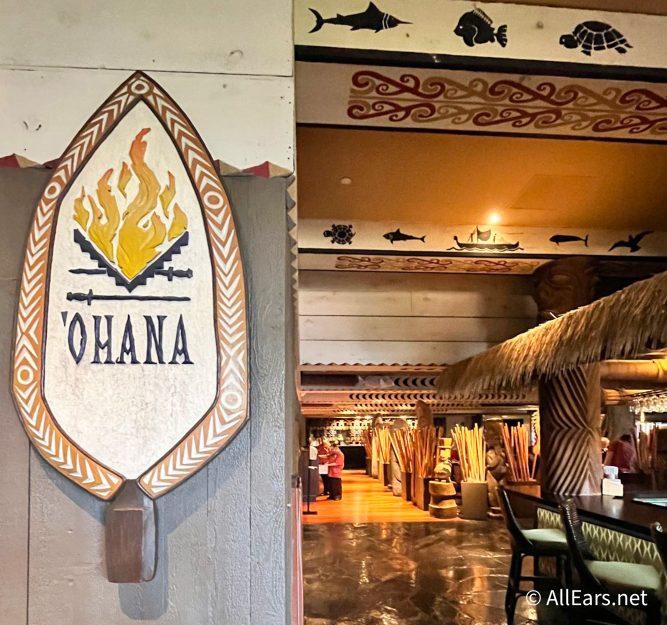 The same thing goes for Disney's Riviera Resort! It's easy to get to the Riviera from the Disney Skyliner, so you can still enjoy the atmosphere and the restaurants without paying thousands of dollars.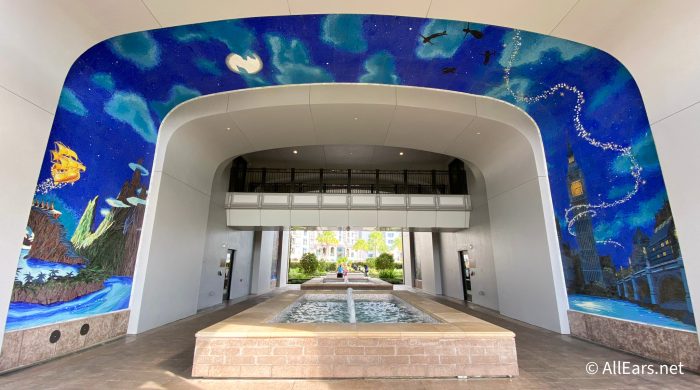 If you're more interested in soaking up the hotel atmosphere than the room itself, you can explore Disney's resorts in your free time — for FREE! Just keep in mind that, right now, Disney is only allowing guests staying at the hotel or those with a dining reservation or mobile order to park in the parking lots. If you don't have any of these consider hopping on Disney transportation!
Consider staying at the Swan & Dolphin Resort
The Swan & Dolphin Resort is right next to EPCOT (and a boat ride to Disney's Hollywood Studios), yet a room at these hotels can be booked for much less than the nearby Disney hotels!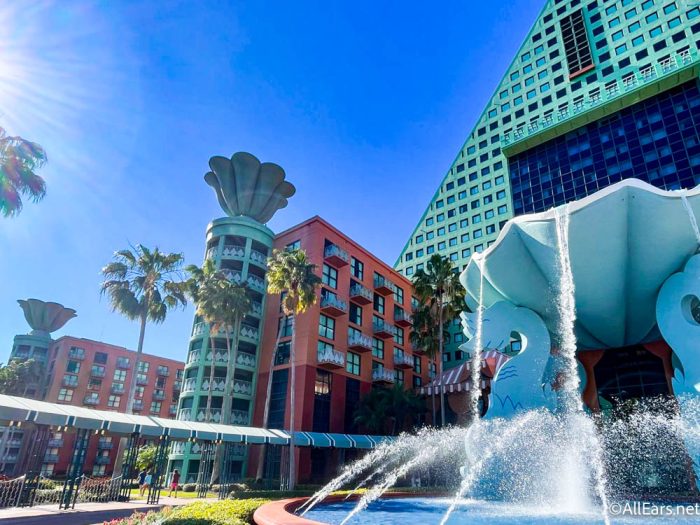 Keep in mind that the Swan and Dolphin Hotel is not officially owned by Disney, so the atmosphere doesn't necessarily scream "Disney." But, guests staying at this hotel have access to most of the same perks as a Disney resort guest.

Plus, you can also earn (or use) Marriott Bonvoy points when staying at the Swan and Dolphin, which is a great added bonus!
Your view might disappoint you
Many of the Deluxe Disney World Resorts tout stunning views of the Disney parks, fireworks spectaculars, and even wildlife — but, not all rooms guarantee a great view.
For example, if you plan to stay at Disney's Animal Kingdom Lodge, you're probably interested in seeing some animals from your room (that's kind of the main appeal!). But, unless you pay the premium price to upgrade to a Savanna View room, you could be looking at the parking lot rather than the wildlife.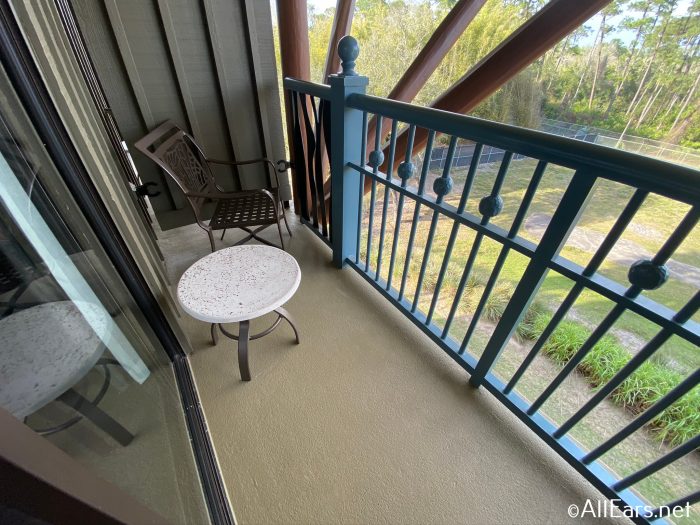 At pretty much every Disney Deluxe Resort, the only way to guarantee an amazing view is to upgrade to a Theme Park View or a Savanna View, which can cost significantly more.
Well, there you have it! When you're planning your next Disney World vacation, think strategically and weigh all the pros and cons before you make your decision on where to stay — you could end up saving yourself a LOT of money! And, in the meantime, stay tuned to AllEars for more of the latest Disney planning tips, tricks, and updates!
Join the AllEars.net Newsletter to stay on top of ALL the breaking Disney News! You'll also get access to AllEars tips, reviews, trivia, and MORE! Click here to Subscribe!

Which Deluxe Resort is your favorite? Let us know in the comments!