Estimated read time: 6-7 minutes
This story is sponsored by KSL Cars.Your next car is waiting. Search Utah's largest selection of new and used cars.
This article was originally published on the Cars Resource Hub. To see the original article, click here.
Utah's exotic car scene has exploded in the last few years. What was just a few dozen exotic cars just a short time ago has ballooned to well over 200 in 2022. We now have some of the coolest, highest-performing cars in the world in our state, and this weekend you and your family can see them for free.
On Saturday, April 2 at The Gateway from 6:30-9:30 p.m., Utah's premier exotic car group, Need 2 Drive, will be hosting its third annual spring show. "Exotics at The Gateway" is set to kick off the spring driving season in style. The event is free and open to everyone, and it promises to be a great night out for family and friends. If you've ever wanted to see dozens of Lamborghinis, Ferraris, McLarens, Porsches, Hypercars and more all in one place, this is the one car show you don't want to miss this year.
Telling Utah's car stories
Four years ago, Ismael Utrilla and his friend Jawn made their shared dream a reality when they created their own exotic car group, Need 2 Drive. Growing up in Peru, Ismael could have never dreamed that someday he would find himself driving a Porsche 911 Turbo S, especially when only a decade ago he was driving a Toyota Corolla.
"Cars are more than just a vehicle," said Ismael. "They're an inspiration. They're a motivation. They're a way to get together with friends. That's my favorite part, it's not just the cars, it's the friends and family they have brought into my life."
Not to mention the satisfaction of watching a childhood dream come true through hard work and passion. Other supercar owners have echoed similar sentiments. Owners and groups like 118 Racing, Cory Chapman, The Burlacher and others have all noted that seeing incredible cars when they were young has been a driving force for them to succeed in their professional lives.
Cory still remembers seeing a gold Countach in Jackson Hole when he was just years old and how much of an impression that experience made on him. He promised as a kid that he'd own a Lamborghini one day — he now owns two.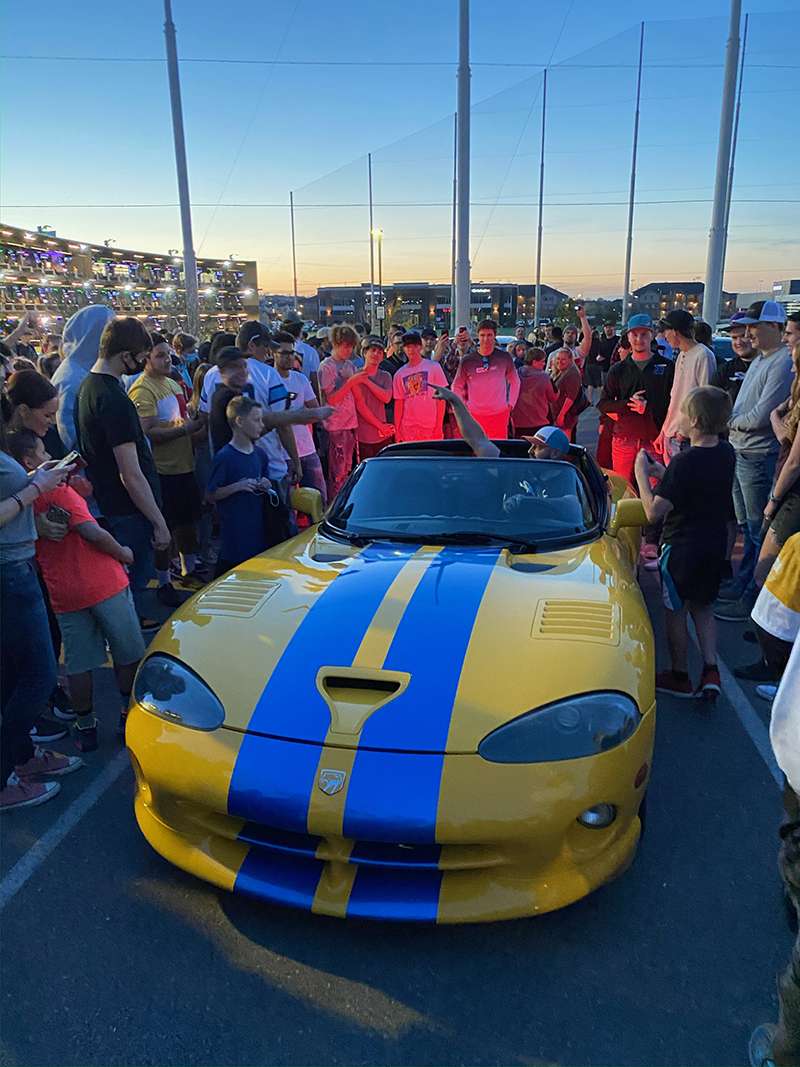 Need 2 Drive's exotic car shows
It was two years ago that Need 2 Drive held their first exotic car show, and it was a completely spontaneous affair. "We just thought, let's go park as many cool cars as we can in the City Creek parking lot. It was a huge hit, and only a week before everything shut down due to COVID," said Ismael.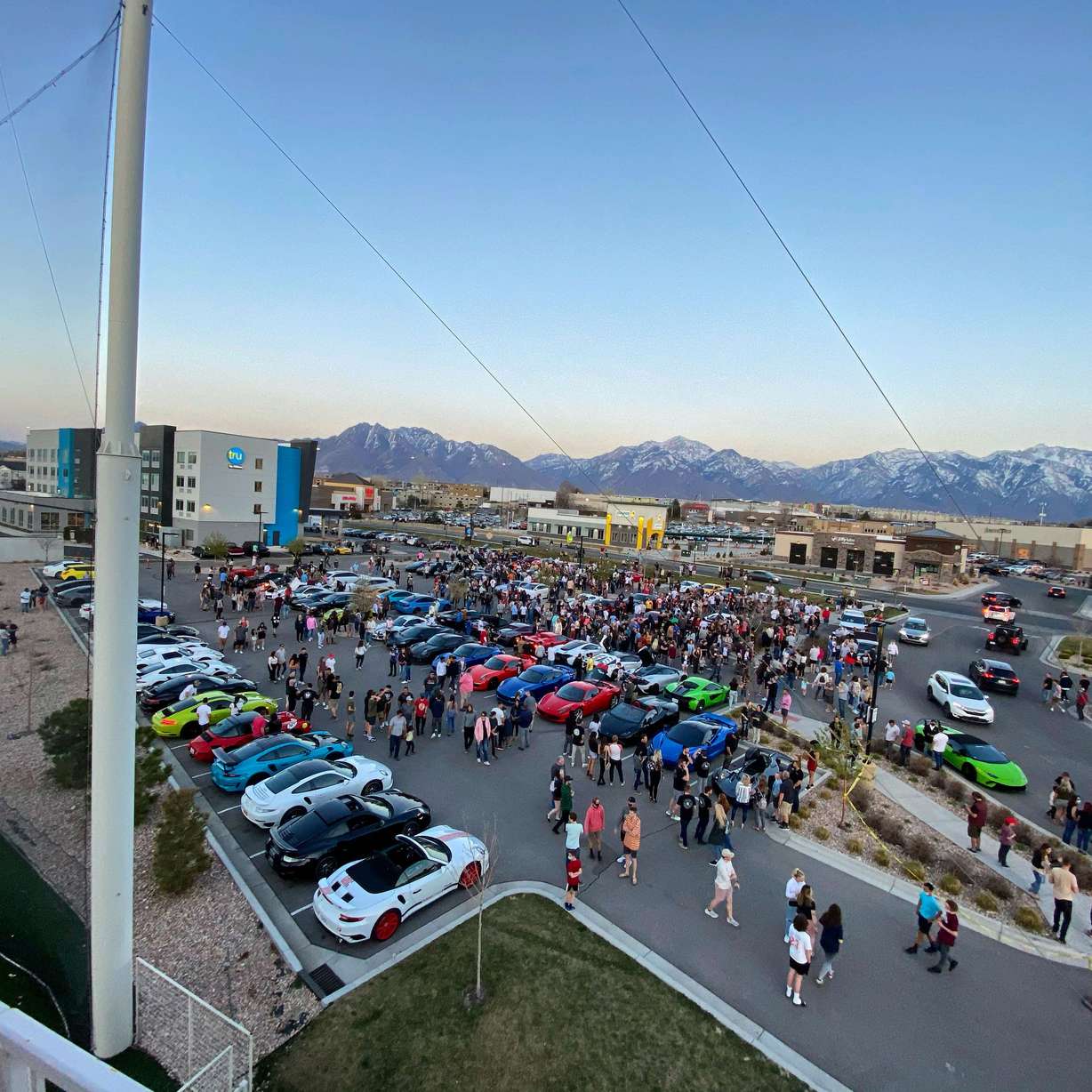 The impromptu meetup at City Creek drew in such a crowd, Ismael knew his spring show had to become an annual event. In 2021, the group held a massive exotic car show with over 1,500 attendees at Top Golf, and were determined to top even that this year. They contacted the folks at The Gateway in downtown Salt Lake City, who were only too happy to oblige.
If you haven't been to The Gateway lately, you're missing out. New ownership has spruced the place up and brought in some amazing new restaurants and shops. It looks better than ever and will serve as an awesome place to hang out, eat and look at supercars. The free show on April 2nd couldn't have a better location for enthusiasts to mull around and enjoy the day.
Need 2 Drive's mission to inspire
As fun as the cars are, Need 2 Drive's primary motivation is about inspiring the next generation to work hard and to follow their dreams.
"When I started out, it was all about getting the car and looking cool, but I quickly learned that what's more fun is sharing the experience with people," Cory Chapman said. "Of course, we love driving our cars, but seeing somebody else light up and get excited can be just as fun."
Before Need 2 Drive was founded, there weren't many supercars on Utah roads. Need 2 Drive's mission is to get those supercars out on the road where they belong, and inspire communities in Utah while they're at it. With all those supercars out there on local roads, they're hoping that the kids of Utah won't have to go far to find their inspiration.
"We want kids to dream. But that dream can't start until they see the cars up close. That's why Need 2 Drive exists," said Ismael.
For more information on Need 2 Drive or its events, follow @Need2DriveUtah on Instagram. You can also follow Ismael's personal account, @PorscheDriver801.
Find your next supercar on KSL Cars today and see you at The Gateway!
Do you or someone you know have an awesome car story? We want to feature it! Send an email to [email protected]. For more information and updates follow KSL Cars on Instagram and Facebook.
This article was originally published on the Cars Resource Hub. To see the original article, click here.
About the author: Having owned everything from a DeLorean to an E46 BMW M3 and a Toyota Land Cruiser, Jason Bell is a lifelong car enthusiast who loves sharing his passions as a teacher, writer, speaker and social media manager. Contact him at [email protected] for comments/questions, or just to say "hi."
The views and opinions expressed here are my own and may not align with KSL.com or KSL Cars.
×
More stories you may be interested in