A round-up of openings, closings, and other news about West Hartford businesses. 
By Ronni Newton
I'm writing this column a few days ahead of time, because by the time you read it I will be doing something I haven't done in well over five years. Yes, I am on vacation, without my laptop. I'm in Aruba, and it's another country, and I am officially unplugged from work until April 18.
Since it's school vacation week, many of you may also be traveling as well. I'm hoping things are quiet in West Hartford – and hope I didn't just jinx it by saying that.
We-Ha.com is not going dark, however. The renowned Keith Griffin, a veteran journalist with whom I have worked on and off for the past 20 years, will be stepping in as editor while I am away. He'll be writing stories and publishing content this coming week, and will be writing Business Buzz for Monday, April 18. I'm scheduled to be back late the night before that, but not in time to write the column, and who knows … I may decide that island life is for me and never return. (Just kidding, I'll be missing Millie who will be home with my son for the week.)
If you need him, Keith can be reached at [email protected]. But please be kind and gentle if you do contact him because I assured him this would be fun!
Not much dining out for me this past week because of preparation to be away, but I did have a yummy lunch with my daughter at Arethusa.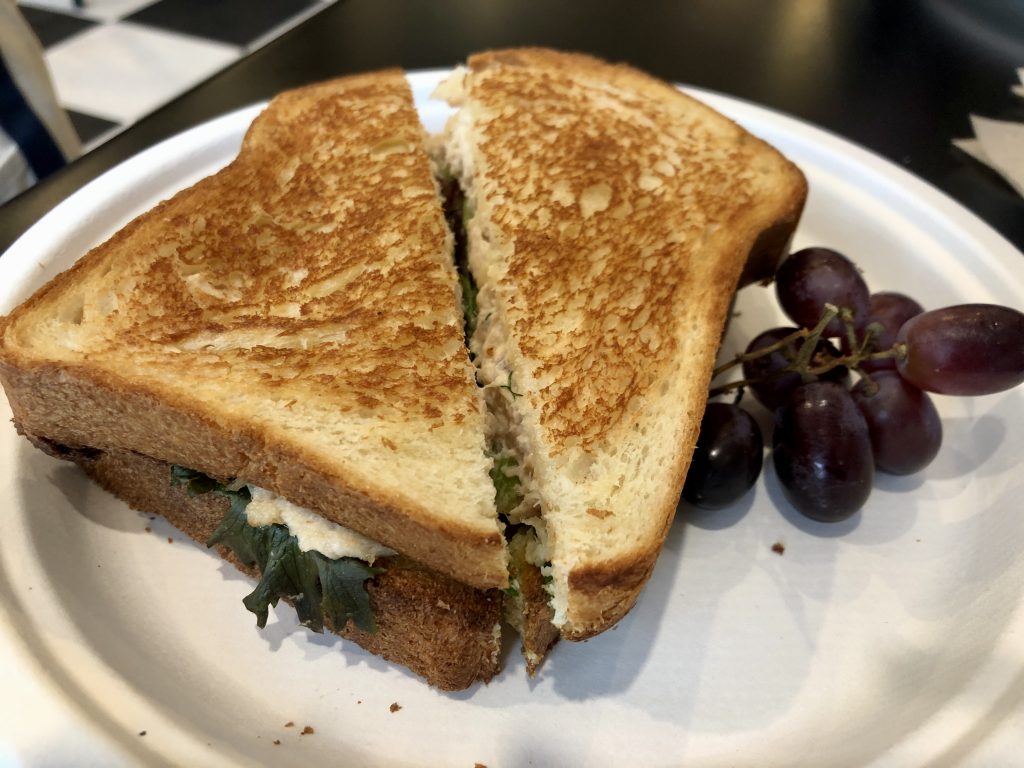 Also, this is the takeout I had for dinner on Friday night. See the second bullet point below for the details!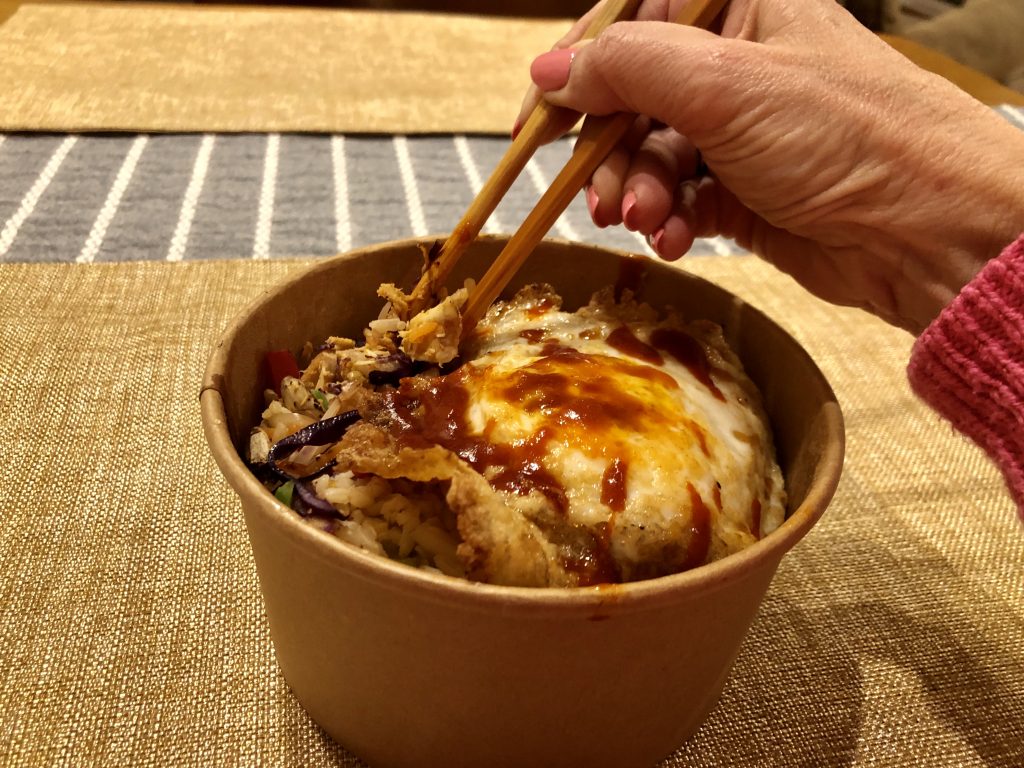 The universal indoor mask mandate was lifted in West Hartford as of Thursday, Feb. 10 (click here for the details) as of today masks will be optional in schools, libraries, and other town buildings (click here for details). Some business owners, however, may still ask that their customers wear masks. And many people will choose to wear masks in a variety of settings. Please have patience with each other and our choices, continue to look out for each other, support our local businesses – and stay safe and healthy.
If you have information to share about local businesses, please provide details in the comments or email Ronni Newton at [email protected].
**************************************************
Here's this week's Buzz: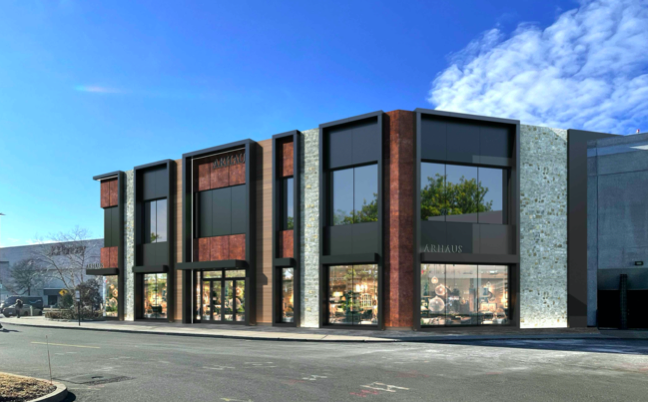 A lease has been executed, and there is an application made to the town, for furniture store Arhaus to open a location at Westfarms, in the space formerly occupied by Ruby Tuesday that has been vacant since March 2017. The Town Council will be setting a public hearing at its meeting Tuesday, April 12, because changes to the Special Development District are required to accommodate the façade changes and other updates. Arhaus has one other Connecticut location – in Norwalk, and according the the application has a "signature architectural appearance for its stores," that includes natural materials such as corten rainscreen panels, and a natural quarried stone veneer. "The intent is to bring a modern eclectic feel to this elevation and transform the corner of the existing monolithic design to an energy-driven destination point. This design will help activate this area of the mall and enhance the recently renovated mall entry," the application states. There will also be some minor changes to one of the parking areas, that were previously approved by the Town Council (pre-pandemic) when Maggie McFly's has been planning to locate in that space. According to Arhaus's website, "We were founded in 1986 on a simple idea: Furniture and décor should be sustainably sourced, lovingly made, and built to last. Today, we partner with artisans around the world who share our vision, creating beautiful, heirloom-quality pieces that can be used – and loved – for generations." More information about Arhaus can be found on their website.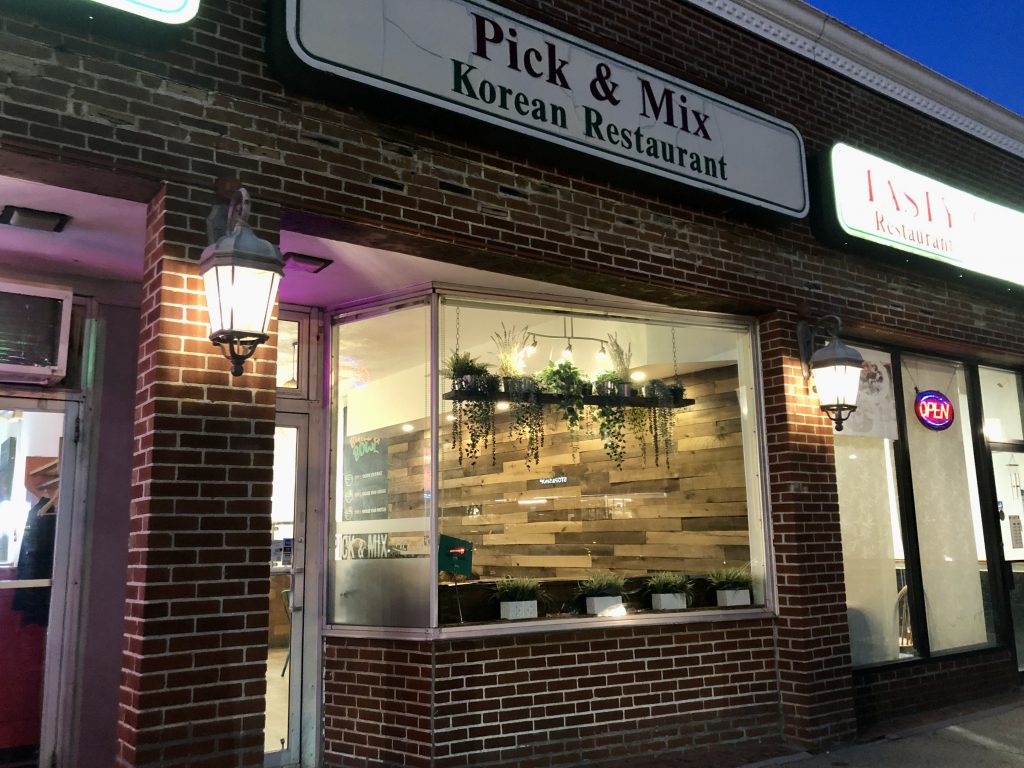 I had seen a few recent posts on social media raving about Pick 'N Mix (1234 Farmington Ave., across from Stop & Shop), which is now under new ownership, and I was solo for dinner on Friday night and decided to check it out – and was I ever glad I did! I spoke with Sodeth Tek, who along with his siblings purchased the Korean fast casual restaurant in the fall. The family also owns Blue Elephant Trail in the Center (7 South Main Street) and Elephant Trail in Avon. The menu at Pick 'N Mix has been expanded, and the most popular item is the "build a bow," a bibimbap that can be custom-created with a base of brown or white rice or sweet potato noodles, topped with a wide assortment of vegetables, proteins (regular or spicy chicken, beef, tofu, or galbi), and a choice and/or combination of sauces including Korean hot sauce, teriyaki, soy lemon, sesame oil, or sweet mustard. A fried egg can be added to the top as an option as well – and I'm glad I chose that! They also have Korean fried chicken, appetizers like dumplings and spring rolls, and soup. The owners all grew up in West Hartford, and attended Whiting Lane, King Philip, and Hall, and still live in West Hartford. My bowl was fresh and flavorful, and the service was excellent!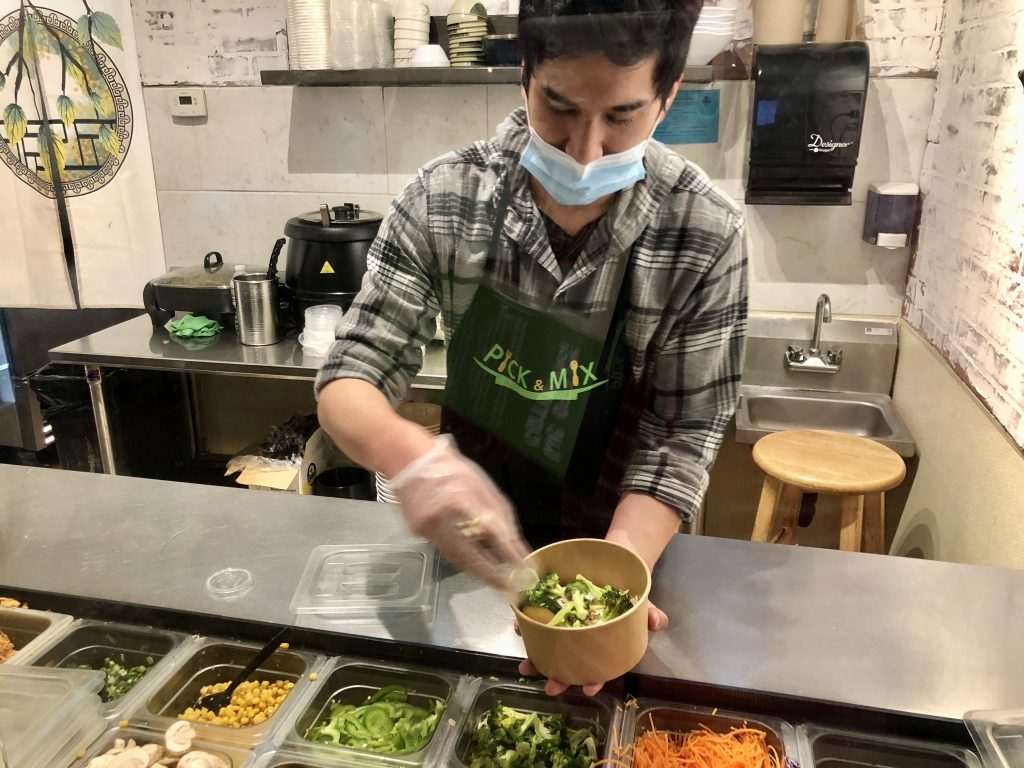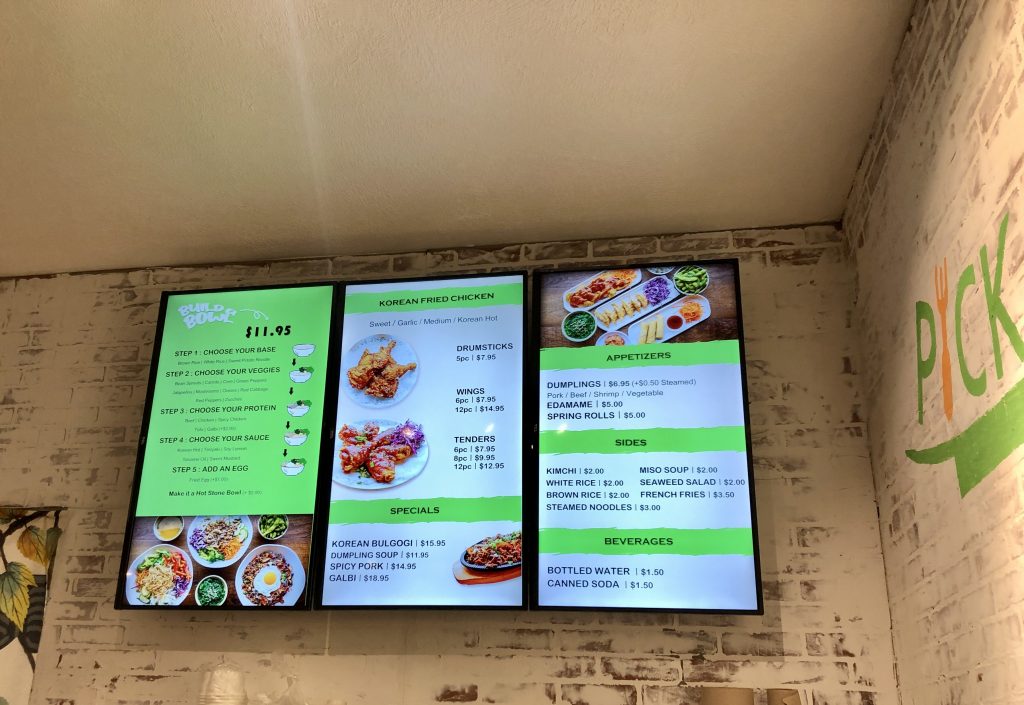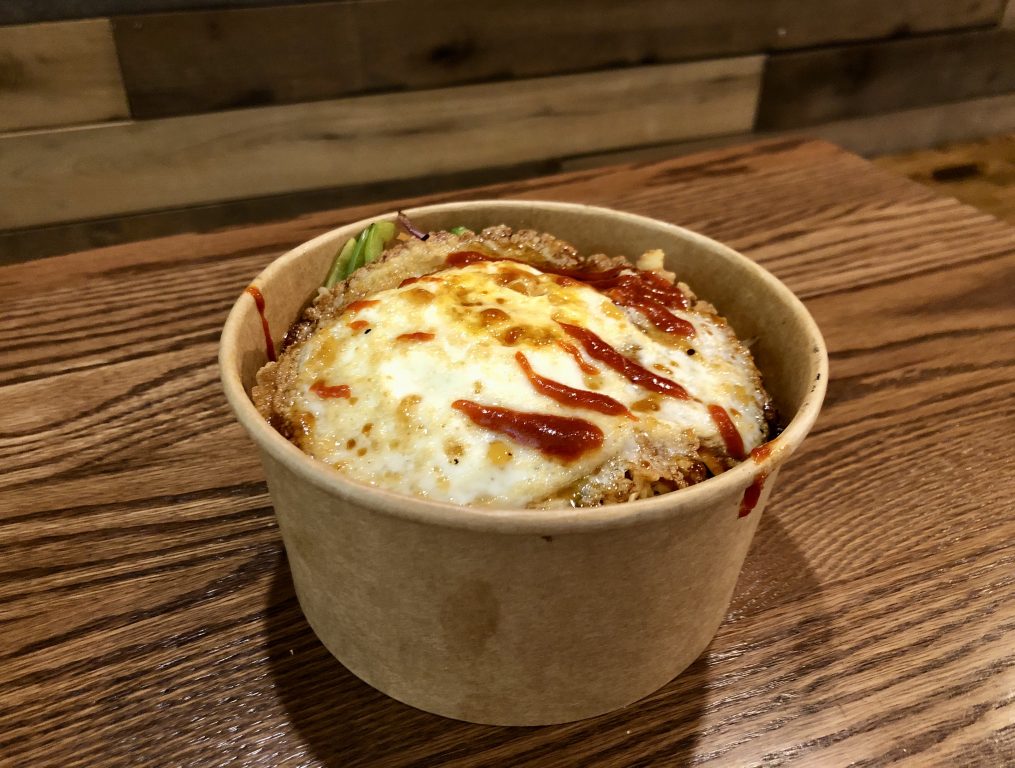 Physical therapy and strength and conditioning practice Relentless Performance is now open inside The Strength Spot at 635 New Park Ave. Suite 2-A3, West Hartford, and specializes in helping athletes perform at their highest level without missing game time due to injury. "We pride ourselves for providing the best research-based clinical care with sports rehabilitation and a legendary training experience," said founder and owner Dr. Pete Inserillo, a former Division 1 athlete from the University of Hartford. He is originally from a small town outside of Poughkeepsie, NY, and moved to Connecticut to chase his dreams of playing collegiate soccer. He began his coaching career in 2014 and earned his Doctorate in Physical Therapy in 2021 from the University of Hartford. Inserillo said he "is passionate about helping athletes, young and old, remain competitive and elevate their game to the next level." Patients and athletes can contact Inserillo through the website fora free strategy call at www.rehabrelentlessperformance.com or can also email him at

[email protected]

. Relentless Performance is a cash-based practice, rather than insurance-based, which he said ensures the highest quality of care. "Our patients see results because we are results-driven, not insurance driven. This eliminates the need to double and triple book our clinicians as well as provide consistency since our patients only work with one therapist."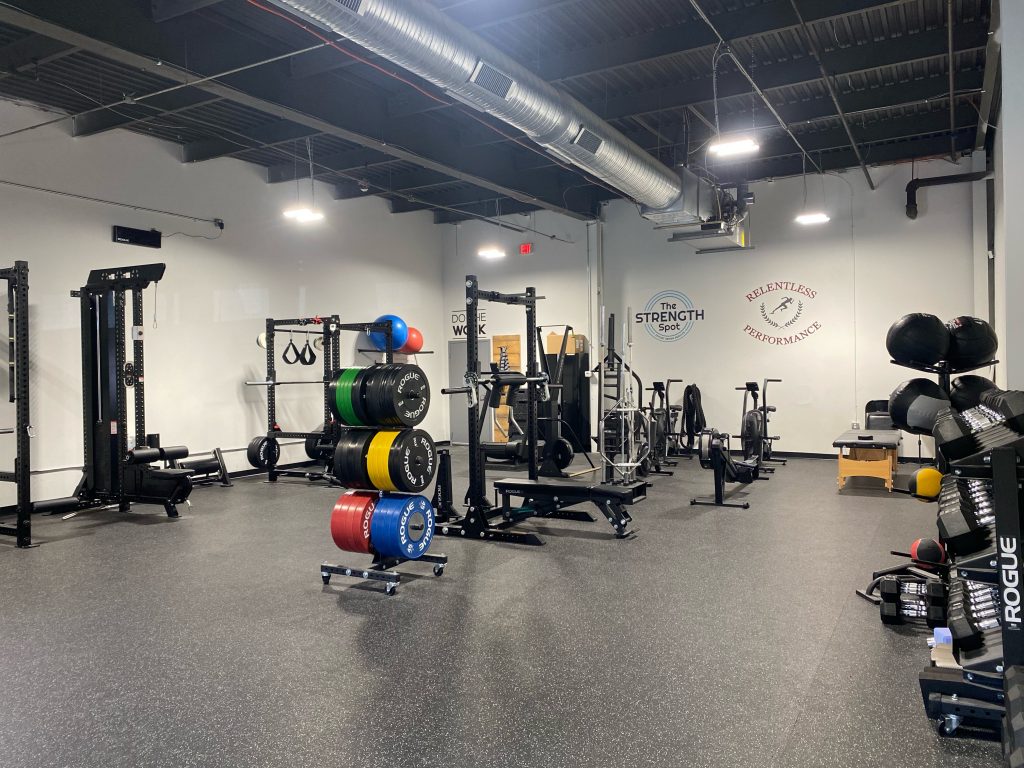 Zephyr's Street Pizza (968R Farmington Ave., in "the lot") is hosting its first annual 4/20 party and "Hot Dog Hero's" Chefs Pot-luck competition on the patio on Wednesday, April 20, from 5-8 p.m. According to Zephyr's owner Dante Cistulli: "Each chef brings what ever they need to cook/execute their dogs. I suggest bringing a butane burner so you can fry, boil, deep fry ect. What ever you choose. Your dog and accoutrements are entirely up to you. You can pack fresh meat or use a ballpark." The cost to attend is $25, and guests will taste each hotdog and place a set of beads on the dog they like the best, with the "popular vote" winner and second place getting a cash prize and other awards. There are big stakes, however, Cistulli said. "Chefs will each be given one vote. You can not vote for yourself but have to choose a competitor who's dog you like best. The winner of that vote will receive ultimate bragging rights and a rad trophy. You could win both!! The bottom 3 losers will be tattooed on-site by my good childhood friend Kelly Green. Her and some of her girls from Stable Studio are designing a small assortment of tats for us to choose from that day." Competing chefs are: Ashley Flagg (Millwrights), Mo Major (The Place 2 Be), Xavier Santiago (Statement Group/The Place 2 Be), Carlos Perez (@The Corner), Bob Roy (Wheaton Four Dads Pub), Tom Kaldy (The Charles), Corey Cistulli (Farmington Polo Club), Rene Touponce (Oyster Club), Ethan Cznarneski (Present Company ), Doug Kelly (Max Hospitality), and Dante Cistulli. There will be live music from Mind Goblin, giveaways, and fun, Cistulli said. Tickets should be available beginning this week, and visit the website, or follow on Facebook for updates.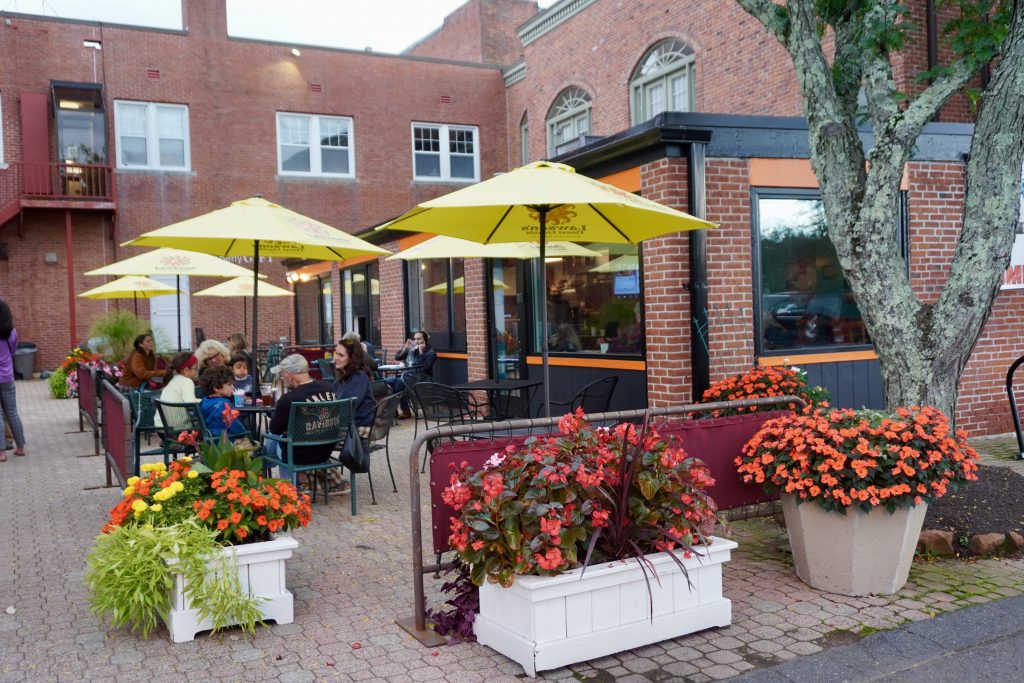 Now open in The Corbin Collection is Ivy Rehab, a physical therapy clinic associated with the Hospital for Special Surgery Rehabilitation Network.

Clinic Director

Dr.

Richard Vicory

 is the physical therapist who runs the practice, ,which

offers a range of services (see website) through direct access (no prescription required) as well as with a doctor's prescription. "I

vy Rehab HSS Physical Therapy CoE in West Hartford will provide treatments that include

AlterG Anti Gravity Treadmill

, balance and fall prevention,

chronic pain

, physical therapy, soft tissue mobilization, orthopedic therapy,

post-surgical treatment

, vertigo, and much more," the website states.
There is a site plan application submitted for a brewery to open at the former VFW building at 80 South Street. The building sold to "107 Seymour Avenue LLC" in August 2021, but thus far the application hasn't indicated a name of the brewery. While the site plan has just been submitted and hasn't yet been approved, a brewery is a permitted use in that zone. Also as part of the application, there is a proposal to locate a small retail operation on the site. More details will definitely follow!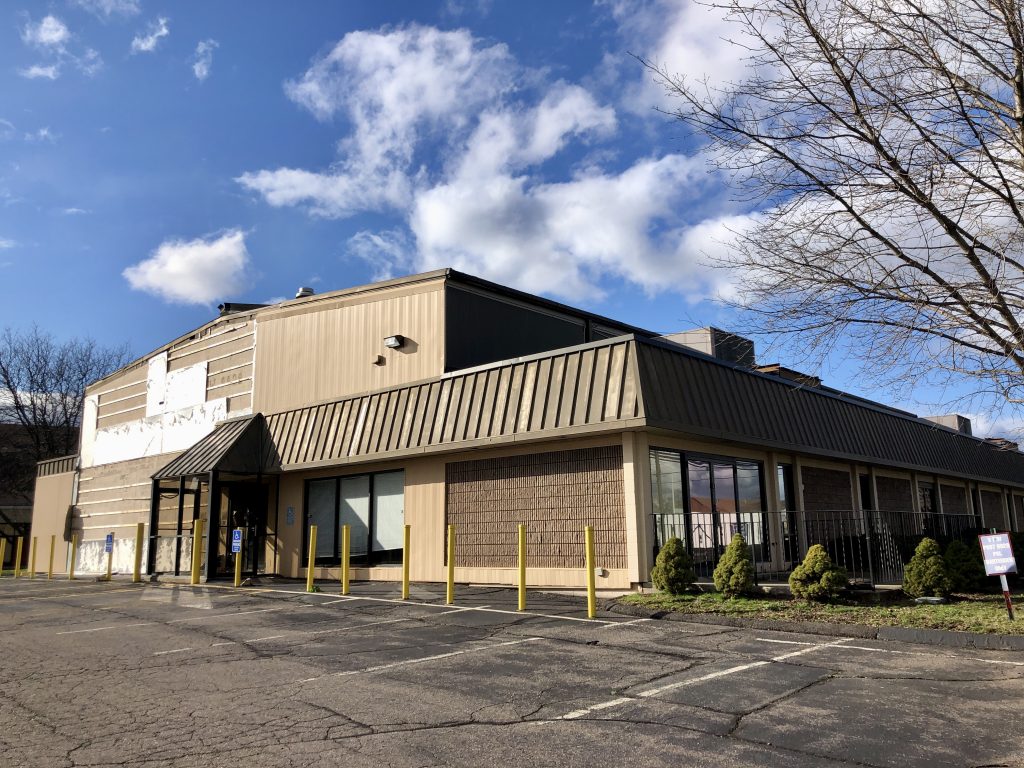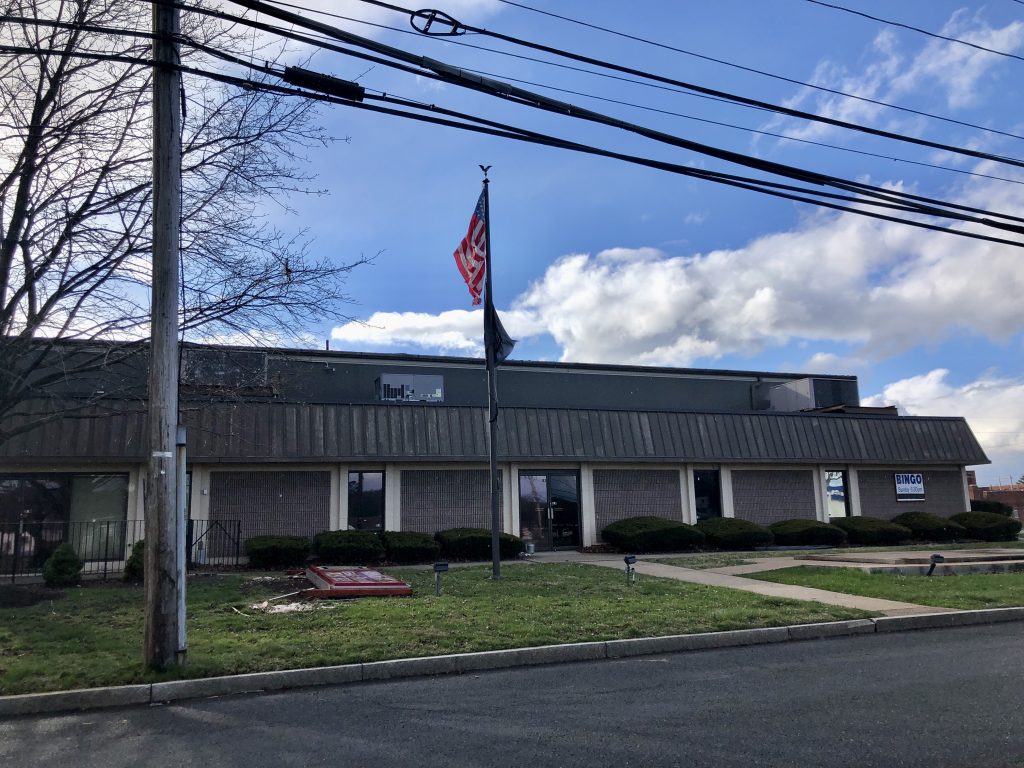 The Connecticut Entrepreneur Awards announced an impressive array of 12 category winners, along with 23 runners-up, during the 2022 Connecticut Entrepreneur Awards, which were presented during an in-person awards ceremony on April 1 at the Paier College of Art in Bridgeport, which highlighted the accelerating growth of the state's entrepreneurial ecosystem, a news release stated. "The 6th Annual event celebrated Connecticut's leading entrepreneurs, ventures, and the varied ecosystem elements throughout the state that support and encourage them. The awards ceremony highlighted businesses, organizations, and individuals from communities all across Connecticut, pursuing business opportunities across many sectors and industries." Congratulations to West Hartford winners Nutmeg + Honey (first place – Entrepreneur-Venture) and Chill Out Creamery  (second place – Entrepreneur-Venture)! I wasn't familiar with Chill Out Creamery, which is just getting their business going, and you can find out more about them here.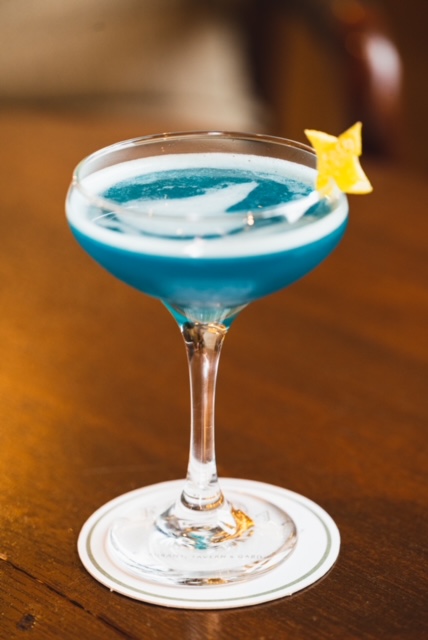 Artisan (located at the Delamar West Hartford Hotel) is now offering a specialty cocktail, "United with Ukraine." Proceeds from this special cocktail will benefit the Ukraine Crisis Relief Fund organized by GlobalGiving, a nonprofit organization supporting humanitarian assistance in Ukraine and surrounding regions where Ukrainian refugees have fled. Guests can order the cocktail with lunch or dinner or enjoy the tasty libation at the bar in the Tavern. The "United with Ukraine" cocktail includes: 1 oz. Empress Gin, 0.75 oz. Blue Curacao, 0.25 oz. Pavan Liqueur, 0.75 oz. Lemon Juice, 0.75 oz. Honey Simple, and 2 dashes Tiki Bitters.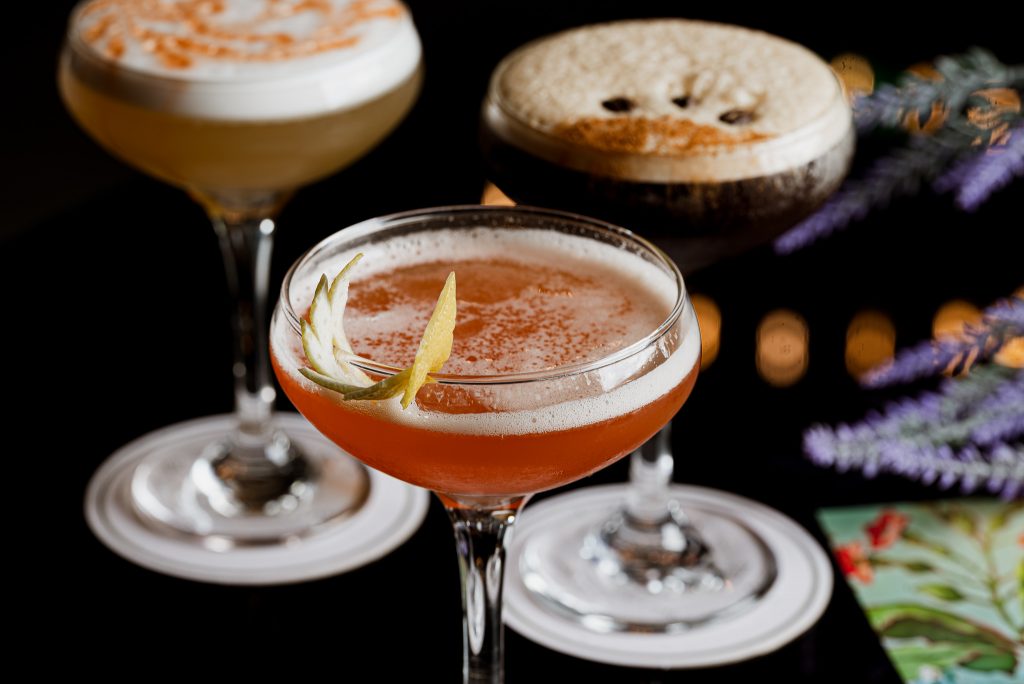 Also at Artisan, a mixology cocktail class series will be offered on April 26 and May 31 at the West Hartford location at the Delamar Hotel. The classes are open to a group of eight, and will held at the bar in the Tavern. The cost is $50 per person, and will run for 45 minutes. Three classic cocktails will be created and participants will take home the recipe cards to recreate the drinks at home. Tickets can be purchased here.
For those not of cocktail-drinking age, and anyone who likes an Easter egg hunt, the West Hartford Center Easter Egg Hunt will be happening on Saturday, April 16, at 10 a.m., and will last until the eggs are all found. Participating stores are shown on the graphic below. Each store will have different colored eggs filled with candy, prizes, and/or store specific discounts. Customers can gather one egg in every color and bring the set to Fleet Feet to be entered into a drawing for a $250 gift card to a participating store of their choice. Registration is available through this link, but is only to get a count of participants. It is not mandatory to register to attend.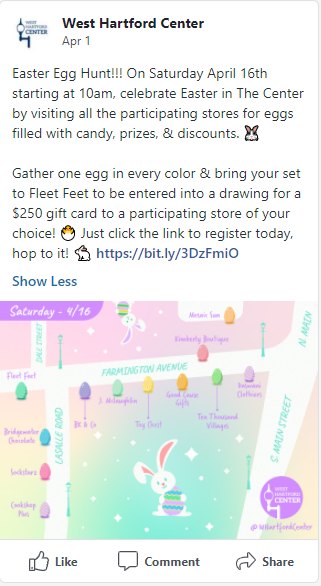 West Hartford resident and former Hall High School art teacher Rob Loebell has an exhibit of his work on display at Canton Gallery On The Green. The gallery is open Friday through Sunday, from 1-5 p.m., through the end of this week. Gallery On The Green is located at the corner of Route 44 and Dowd Avenue in Canton (see website for more details). Loebell shared these images of a few of the pieces in the exhibit!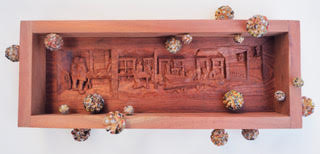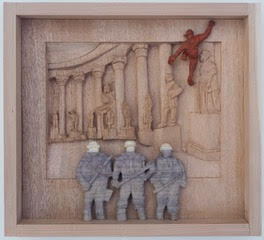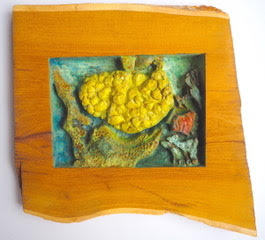 WeHaHa Comedy Nights return on April 23, and will be held at the Mandell JCC. Details are on the flier below!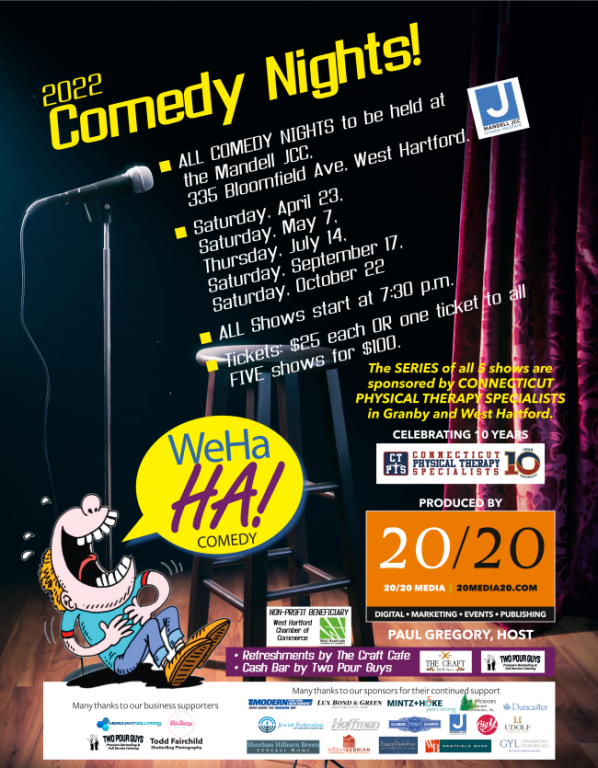 The Village for Families & Children's West Hartford Second Chance Shop (175 Park Road) is seeking volunteers to help support the shop's day-to-day operations, which play a significant role in improving the lives of local families in need. The organization shared the following details: "The Second Chance Shop is a thrift boutique that is run and managed entirely by dedicated volunteers. All sales from the Shop directly benefit a range of behavioral health and other services at The Village that help build a community of strong, healthy families who protect and nurture children. Over the last two years, volunteerism at The Second Chance Shop and similar nonprofits and charities has been impacted by COVID-19. As pandemic numbers ebb and restrictions lessen, The Shop hopes to bring in volunteers to commit to a few hours per month to staff the store and organize merchandise – all while giving back to the community in a very direct way. An array of roles is available, such as assisting customers on the shop floor, organizing and pricing donations, and decorating promotional displays. Training is also available for these roles, and the hours are flexible. Volunteers can commit to as little as four hours per month. The Village's four Second Chance Shops – in West Hartford, Glastonbury, Simsbury and Suffield – are instrumental in providing an outlet to give new and gently-used clothing a second life and provide affordable, high-quality clothing options in the communities they serve. For more than 50 years, proceeds from The Shops have brought in more than $6 million to support The Village's broad range of critical services for local families, including behavioral health services, financial coaching and free tax assistance, basic needs and family strengthening services, and more. Learn more about volunteering at the West Hartford Second Chance Shop here.
ICYMI, the plans are being finalized for the deployment of the outdoor dining corrals on May 3, and the West Hartford Art League is partnering with the town to create ArtBarriers – linear murals on the barriers. Artist applications are still being accepted and details can be found here.
Remember, if you have any business news to share, add it in the comments section below or email Ronni Newton at [email protected].
Like what you see here? Click here to subscribe to We-Ha's newsletter so you'll always be in the know about what's happening in West Hartford! Click the blue button below to become a supporter of We-Ha.com and our efforts to continue producing quality journalism.